ARTICLE
A towering effort
29 June 2016
Nilfisk & Total Support Services have teamed up at one of the capitals' most iconic buildings, the Tower of London.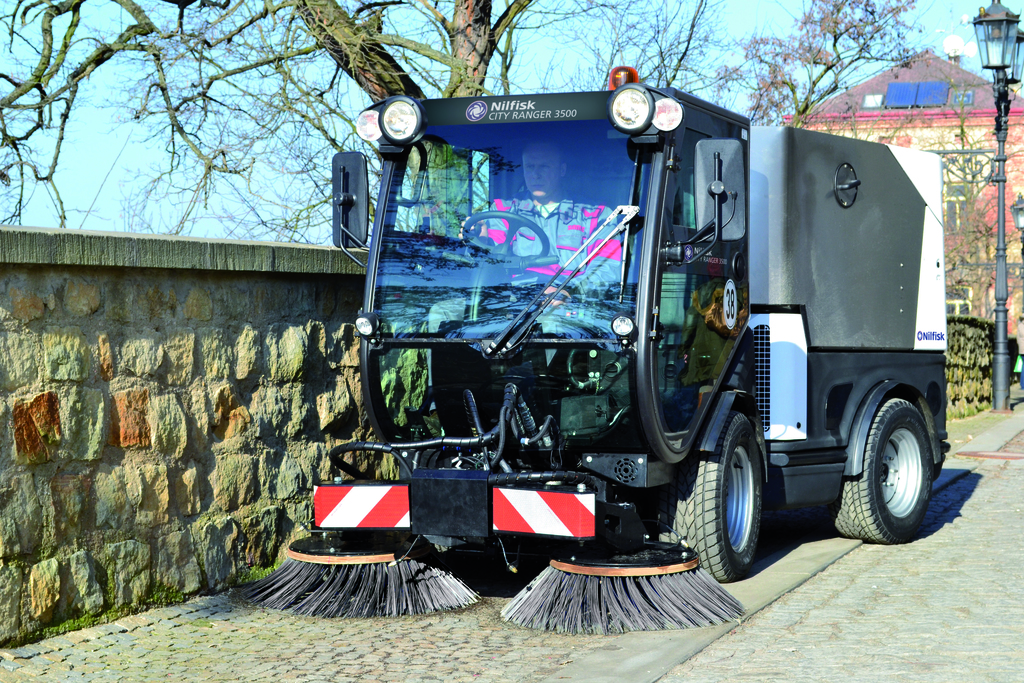 The Tower which was originally built as a fortress in 1078, was used as a prison from 1100, and now attracts more than 2 million visitors a year. The last prisoners to be incarcerated at the Tower were the famous Kray Twins in 1952.
The Tower of London was a new contract win for Total Support Services in 2015, including cleaning, waste management, and pest control & hygiene services.
Total Support Services sourced a Nilfisk City Ranger CR3500 Outdoor Machine from their longstanding supply partner WB Floors Ltd based in Croydon. The City Ranger CR3500 is used daily at the Tower for litter collection and gully clearing. The long vacuum hose is also used regularly to clear out litter from the lion pit, a pit that was used to house the lions but now lends itself to collecting general debris.
Operations director for Total Support Services, Danny Gostt said: "We always use Nilfisk equipment on premier sites, the quality of the equipment and the reliability that brings is critical for us. Additionally the support we get from WB Floors provides us with peace of mind.
"We trialled the smaller City Ranger initially but the vacuum power of the CR3500 and the ability to add snow and gritting attachments won us over. Personnel from The Historic Royal Palaces were heavily involved in the selection process and we are all very pleased with the machines' performance.
"A fully comprehensive service contract fixes our costs for the 3 year term and ensures we have no unexpected peaks in expenditure."
The City Ranger 3500 is a 4 wheel drive, 51 horse power machine with an impressive 38 km/h speed in transport and 20 km/h in sweeping mode. The multi-functional City Ranger is one of a fleet of articulated outdoor machines that are easily adapted for a wide range of functions. A full range of attachments provide for year round use including green maintenance, winter maintenance and street cleansing.
OTHER ARTICLES IN THIS SECTION