ARTICLE
Walk-behind scrubber dryer
17 December 2015
The SC500 walk-behind scrubber dryer from Nilfisk has been specifically designed to improve customer productivity, eliminate downtime and drive down overall cleaning costs.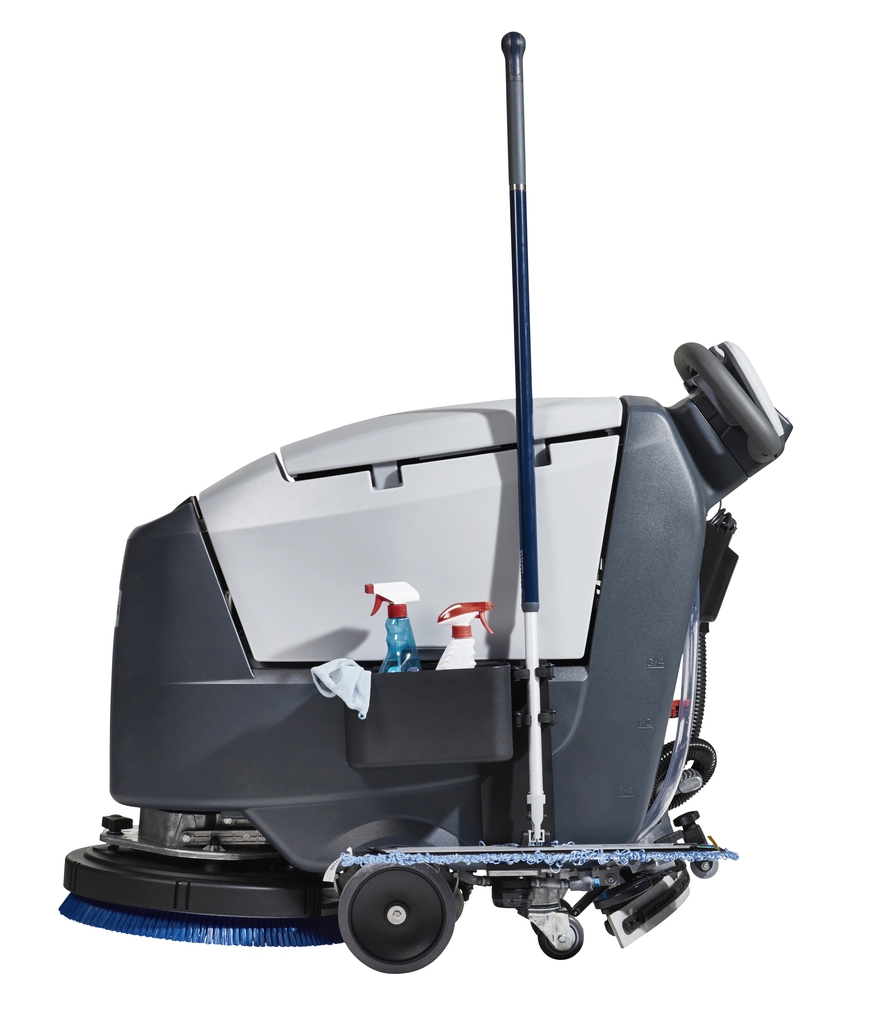 Manoeuvrability and ease of operation come as part of the package. The SC500 features a flow control system that is said to significantly increase productivity for the customer. A single tank of water can clean over 3000sqm – compared to traditional methods this is a 98% increase.
The system is controlled by the working speed of the machine, ensuring that there is always the same volume of water on the floor regardless of machine speed. Traditional methods base dosage on time resulting in inconsistent cleaning at variable working speeds, according to Nilfisk.
Having to re-charge batteries during a cleaning shift affects productivity and in some cases can mean that a second machine is required. The SC500 eliminates any such concerns with a run time of up to 5 hours from a single charge.
Innovative control of the brush motor is the first step in making this possible. The machine constantly measures the amp consumption from the brush motor; if the consumption is less than 9 amps the machine will automatically lower the power to the brush motor. Secondly, the SC500 has a silent mode option which lowers the vacuum motor energy consumption and provides a lower sound level to enable cleaning in noise sensitive areas.
The SC500 also features a plastic squeegee with a patented elastic strap system that is lighter to handle and easier to clean.
Operator misuse is both expensive and time consuming. The Nilfisk development team set out to significantly reduce misuse by the introduction of a 2-key system. A yellow super user key allows all major settings and functions to be controlled, a second grey operator key restricts functionality and protects against mistreatment.
The SC500 also features the Ecoflex system which recognises that different facilities require different levels of clean. By applying the right blend of brush pressure, water or detergent, the Ecoflex System is the professional and green solution to any cleaning challenge. The Ecoflex System switches between different cleaning intensities in one, easy pass. The Ecoflex system also recognises that cleaning without chemicals is not always possible, and offers a burst of power and chemical to spot clean tough dirt on high traffic areas.
OTHER ARTICLES IN THIS SECTION