ARTICLE
Give the right impression
19 April 2016
The latest "Impressions" range of toilet tissues and hand towels will be on display as part of the Northwood Hygiene Products offer at ISSA/INTERCLEAN.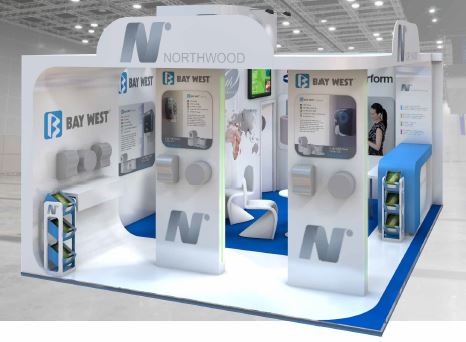 Targeted at that more discerning sector who will appreciate and value the luxury feel of this range, these 2 and 3 ply toilet tissue and 2ply hand towels are both laminated and micro-embossed. This gives that quality softer feel as well as greater absorbency. Carrying the EU Eco-Label also means that Bay West products are officially green.
Available in five attractive colours these robustly constructed dispensers allow the towels to be presented in pre-determined lengths thanks to their highly efficient cutting system. Together with the stub rolls needing to be 100% emptied before a new roll is activated, the wastage levels from over use or premature replacement by overly careful maintenance staff are much reduced. The maintenance operatives' role is also made easier by the dispensers having higher capacities.
With an existing presence in Europe, Bay West is looking to expand its operations as a result of the opportunities that are now afforded as a result of the acquisition of Disposables UK by Northwood Hygiene Products. The extra resource and reach will significantly increase new product developments and distribution opportunities from a large scale secure and integrated supply chain.
Stand 11.135
OTHER ARTICLES IN THIS SECTION