ARTICLE
Upgraded extraction machine
14 March 2016
Cleaning technology and solutions specialist Prochem Europe returns to ISSA/INTERCLEAN Amsterdam in a joint initiative with Netherlands sales partner AB Cleaning of Heteren.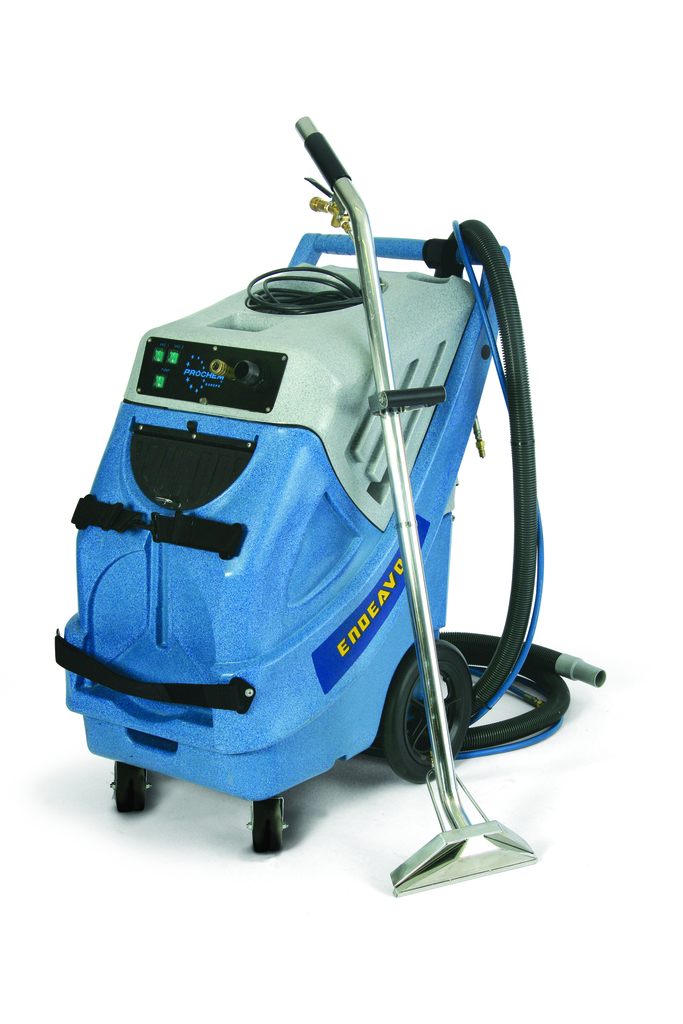 Key developments from Prochem include a further performance upgrade to the company's new model Endeavor SX9500 extraction machine, now available with a waste tank float switch to enable a more accurate and premeditative means of knowing when the tank is full.
Launched in 2014 with a 150psi induction pump and 6.6in vacuum motors, the Endeavor was firstly upgraded with a 220psi DC drive pump and pressure switch and a partial internal bypass.
Demand for higher pressures and quieter vacuum motors led to a further upgrade in the SX9500. Boasting a 500psi induction motor-driven CAT pump controlled by a bypass pressure regulator giving variable pressure from 100psi to 500psi, this powerful machine was bolstered by the introduction of a single 8.4in vacuum motor from Lamb giving good lift and air movement while still quieter than the 6.6in units.
Also on show will be Prochem's Galaxy and Steempro Powermax machines plus a wide range of hand tools and solutions from the company's chemicals ranges. These include the latest odour deodorisers and neutralisers including Fresh Breeze Odour Neutraliser, Smoke & Odour Neutraliser and Cherry Carpet Deodoriser.
Stand 01.128
OTHER ARTICLES IN THIS SECTION