ARTICLE
Virucidal foam hand sanitiser
24 February 2016
Deb Group has launched Deb InstantFOAM Complete, an alcohol-based foam hand sanitiser that is proven to be fully virucidal, bactericidal and yeasticidal.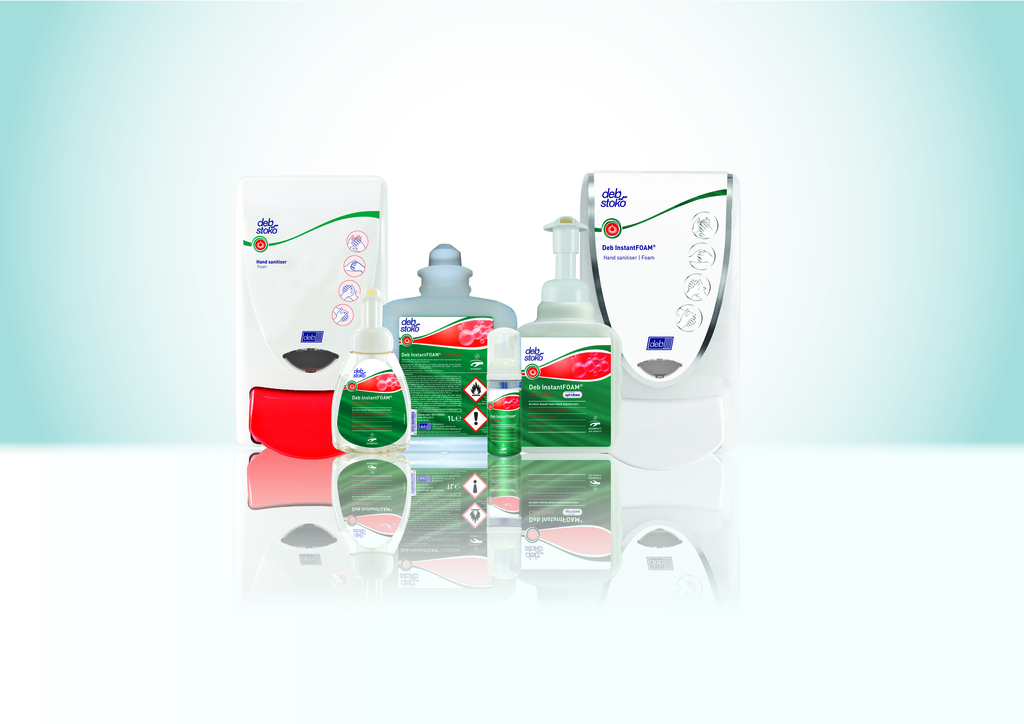 The perfume free and dye free formula is dispensed as soft-structured foam and is designed for use without water to provide a complete solution for hand sanitising by combining its highly effective broad spectrum biocidal efficacy with safety and user preference.
Deb InstantFOAM Complete kills 99.999% of many common germs in just 15 seconds and its non-specific biocidal action ensures there is no risk of antimicrobial resistance. The product meets the highest levels of European microbiological standards for bactericidal (EN1500), virucidal (EN14476), yeasticidal (EN1650) and mycobactericidal (EN14348) activity.
Part of the new Deb Stoko Range, Deb InstantFOAM Complete has been created to provide the highest level of hand hygiene in sensitive environments and germ transfer 'hot-spots' in general workplaces and public facilities.
The significance of its fast-acting, scientifically proven formula is that it is 10 times more effective than a sanitiser claiming to kill 99.99% of bacteria and 100 times more effective than one that kills 99.9%. In the context of hand hygiene, where as many as 10 million transient bacteria cells can be found on the end of just one finger, that extra '9' could prove critical in the prevention of transmitting potentially deadly infections.
Extensive dermatological testing has proven the product to have good skin compatibility and is declared to be 'hypoallergenic'; clinical testing, based on a High Frequency Usage Study using 48 applications per day for 5 days, proves the product to prevent skin dryness and have no adverse effect on skin condition.
Furthermore, independent research has shown that 84% of users prefer the foam format of Deb InstantFOAM Complete compared to alcohol-based gels because it is non-sticky and fast drying, plus it incorporates moisturisers which leave the skin feeling soft and refreshed after use.
"We believe Deb InstantFOAM Complete can really make the difference in ensuring the highest levels of hand hygiene compliance in the circumstances that require it most," said Paul Jakeway, marketing director at Deb UK. "Our hands are one of the main routes for transmitting pathogens that can be harmful to health and yet it is an issue that is often overlooked. By incorporating hand hygiene best practices into the workplace, supported by the unique efficacy, safety and preference of Deb InstantFOAM Complete, organisations can now provide an unprecedented level of protection from these pathogens, whether that be for patients, colleagues or customers."
OTHER ARTICLES IN THIS SECTION