ARTICLE
Customised hand hygiene solutions
08 August 2016
Deb, a global leader in occupational skin care products, is offering bespoke hand hygiene solutions that combine the vital need to prevent the spread of harmful germs with branding and design opportunities.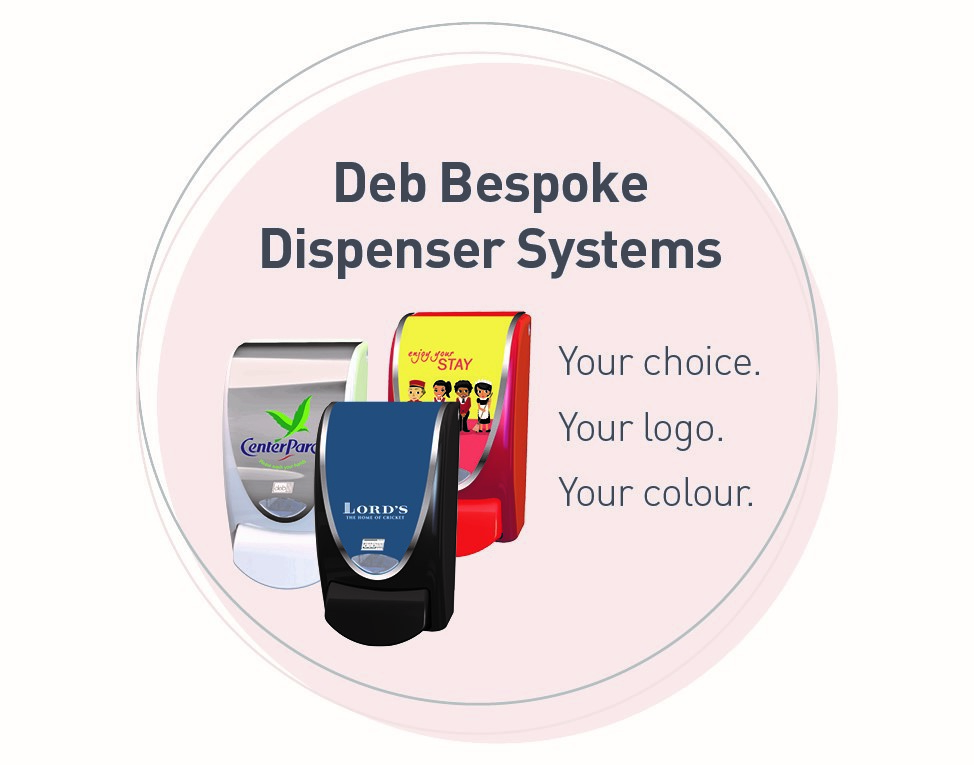 Deb provides customised washroom dispensers, whereby customers can freely choose the colour, images and wording.
"Our bespoke washroom dispensers not only provide the highest hygiene levels for our customers," said Paul Jakeway, marketing director at Deb, "but it also means that we are able to match the design of the dispenser to fit each business's exact brand requirements."
Deb's in-house design team will work with customers to create a dispenser that reflects a company's brand identity and tone of voice. The dispenser also has the largest surface area for the printed designs, allowing the choice of imagery or wording to create the biggest impact.
Hand hygiene is vital in any commercial or office environment. Poor compliance can lead to: germs that are invisible to the naked eye being spread from person to person; employee illness and poor morale; visible skin problems for employees; and a negative impact on business.
But the outward appearance of a washroom environment is of huge importance too: unpleasant looking environments carry the risk of alienating people – whether they are customers or employees. Such environments will inevitably reflect badly on a company's image. If dispensers are broken, empty or soiled, employees or guests are also less likely to adhere to strict hand hygiene practices.
Deb's dispensers require minimal maintenance and are cost-effective, as a controlled amount of the solution is dispensed each time. Deb's bespoke dispensers also use BioCote's antimicrobial technology, which has been proven to achieve up to a 99.99% reduction in bacteria, mould and fungi over a 24 hour period.
OTHER ARTICLES IN THIS SECTION