ARTICLE
Combat skin problems
05 February 2016
Deb has launched the Deb Stoko range of products designed specifically for occupational skin care across a variety of industries including the commercial sector.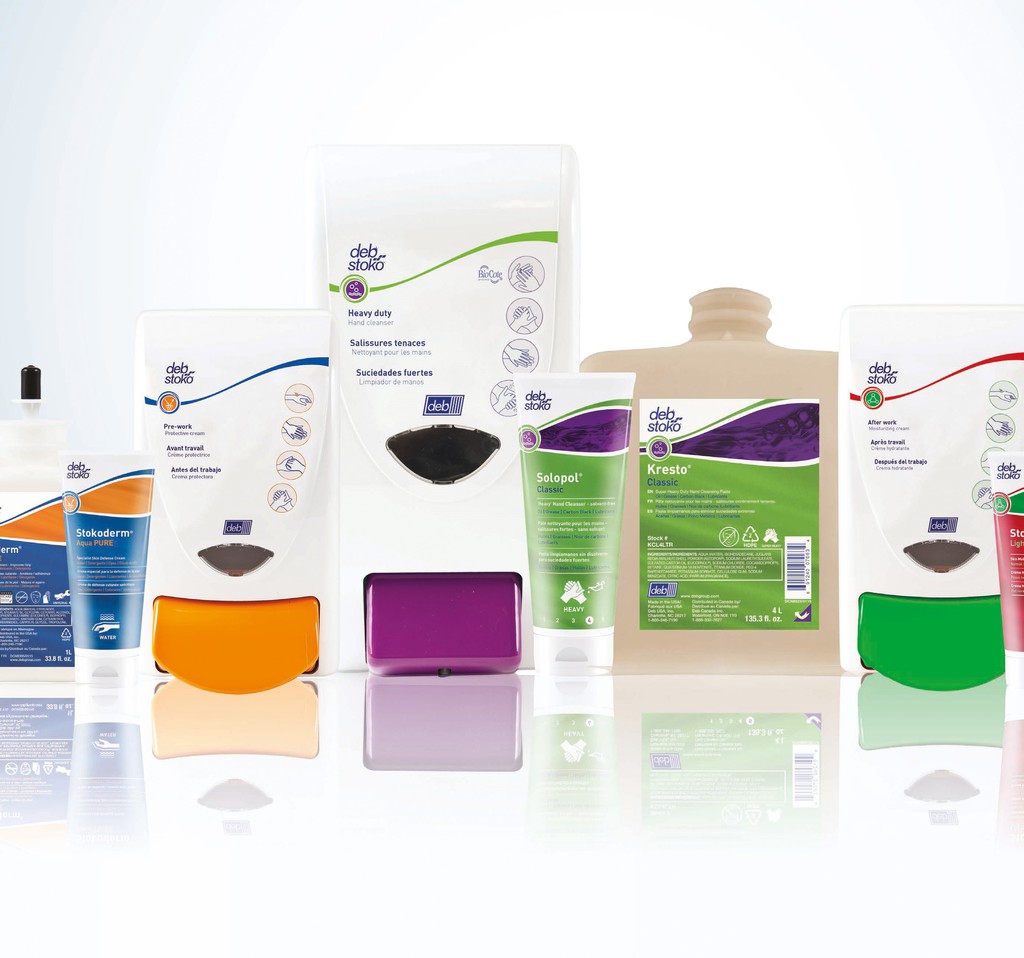 The broad portfolio of Deb Stoko hand cleansers, sanitisers and after-work restore creams have been formulated to address and reduce the spread of infection as well as the risk of occupational skin disease.
In 2013 alone, employee absence from work as a result of sickness cost UK businesses over £28bn. In addition to this significant economic loss, for the employee, the ramifications of such skin conditions can be damaging on an individual level – both in terms of lost income resulting from a prolonged absence from work, as well as the impact on their personal life and general well-being.
Through the use of Deb Stoko products and by implementing a 3-step skin programme in the workplace – cleanse, sanitise, restore – businesses will be better-placed to maintain a happy, healthy workforce, Deb says.
Products from the range that are particularly well-suited for the commercial sector include: Refresh– foam soap solutions for washrooms that contain skin conditioners to improve skin hydration and prevent dryness; InstantFOAM Complete – a hypo-allergenic, hand sanitising foam with highly effective formula that kills 99.999% of common germs; and Stokolan Hand & Body – a moisturising lotion for hand and body, featuring a specialised formulation to hydrate the skin and encourage natural skin regeneration.
Deb also provides employers and employees with training and supporting educational materials to help encourage stakeholder buy-in on an issue that is largely overlooked within the commercial sector.
"Occupational skin disease is a serious health issue that goes largely unreported in the workplace: an invisible threat that affects both an organisation's efficiency and the health and well-being of its employees," Paul Jakeway, marketing director at Deb UK, said.
"This is where the new Deb Stoko range comes in," he continued. "The products and usage programme address the skin care requirements of all end users. They are essential for effective skin health and in reducing the risk of occupational skin disease."
OTHER ARTICLES IN THIS SECTION