ARTICLE
WetCare increases work capacity
16 February 2016
Dry Ice Dry Cleaners, a dry cleaning company that offers complete clothing and textile care, have recently invested in Miele Professional WetCare.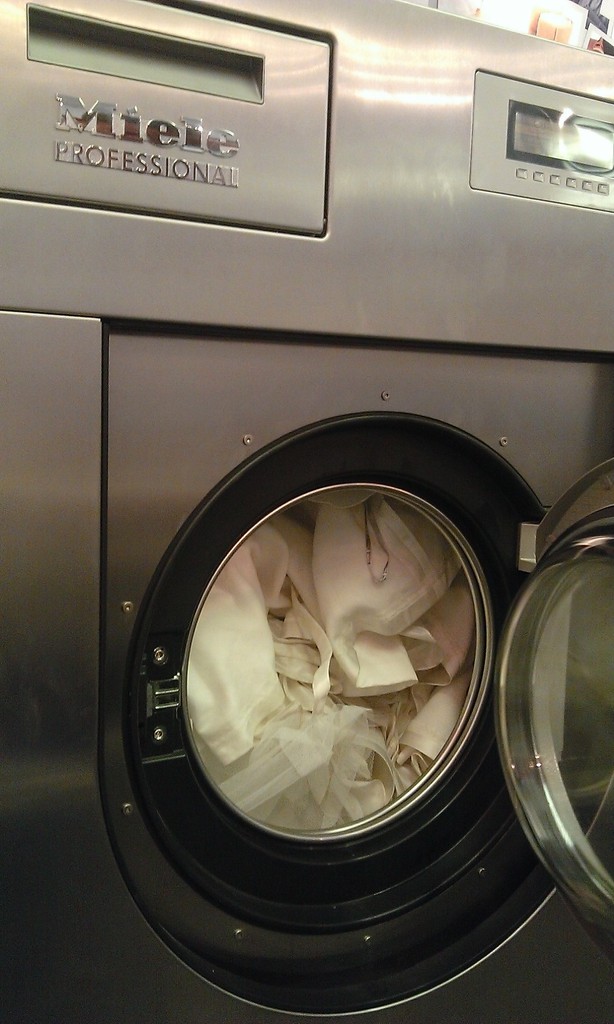 Ben Pollard, the owner of Dry Ice Dry Cleaners, first saw the machines when he visited Clean and Green in Epping to see the Miele Professional WetCare system in action. Ben arranged the visit through GW Commercial as he was interested in investing in the system. While he was at Clean and Green he saw them cleaning a cream Burberry coat.
He said: "I couldn't believe my eyes when the coat was finished, it looked brand new. I was so impressed that I went to visit the shop on a Thursday afternoon and Friday morning I ordered the machines."
Ben continued: 'The whole experience from start to finish was brilliant. Dan from GW Commercial was great to deal with and always at the end of the phone. I would recommend GW to anyone. Installation took two days which was great for me as I didn't have to close the shop and could still take in work and allow my customers to see what was happening to Dry Ice.'
When asked what difference investing in Miele Professional WetCare machines had made to his business, Ben said: 'The difference that these machines have made to my business is phenomenal! Work capacity has increased and the finish on garments is far superior to dry cleaning. I genuinely believe that Wetcare is the cleaning of the future and I'm so happy to be a part of a great team of professionals.
"My shop has a new fresh clean smell and feel, and we now use water and detergents, which means that we run an eco friendly business in a industry that can be seen as toxic. Being able to clean duvets, leathers and suede means that we can now offer more services, amounting to increased turnover and profit."
Ben continued: 'I would recommend businesses invest in Miele Professional WetCare machines if they really care about the quality of the clean and the environment."
OTHER ARTICLES IN THIS SECTION