ARTICLE
Washer extractors get smarter
08 March 2016
Girbau's new Smart Load technology on its latest HS Series washer extractors are designed to offer on-premise laundries even greater savings in energy, water and detergent use.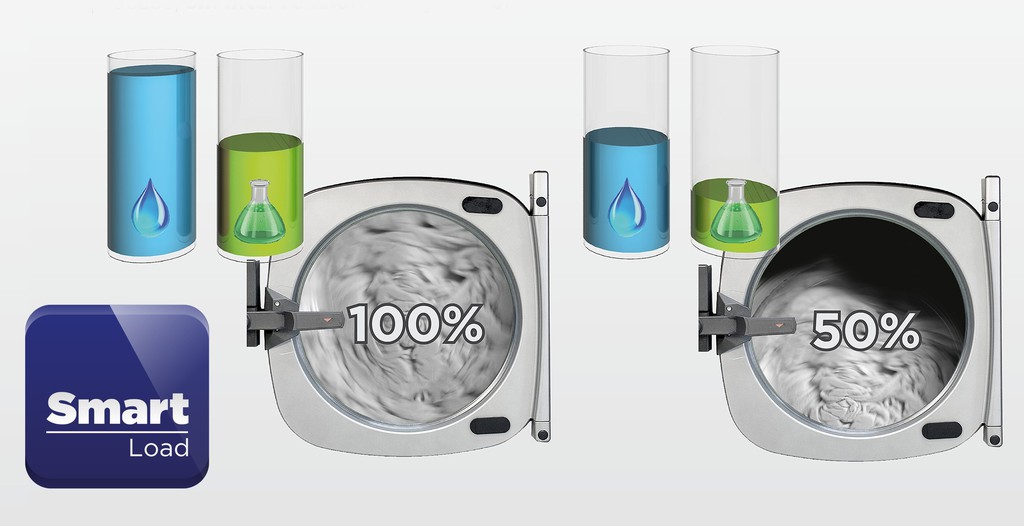 Smart Load automatically adjusts water consumption and chemical dosing in accordance with load weight, fabric and chosen wash program to save energy, water and detergent without users needing to do anything.
"Our HS Series washers are already among the most energy and water-efficient models available and the new Smart Load function offers additional in-use economies, especially for on-premise laundries that operate machines at less than full capacity on some washes," said Peter Marsh, managing director of Girbau UK.
Machine capacities range from 9kg for the HS-6008 model up to 122kg on the giant HS-6110. The most popular models for on-premise laundries are the HS-6008, HS-6013, HS-6017 and HS-6023. HS Series washers can spin at speeds of up to 1,000rpm to create water extraction forces of up to 400G. Depending on the fabrics being cleaned, this means residual moisture after washing can be less than 50%, which in turn means faster drying and further energy savings.
All models in the Girbau HS Series are on the Water Technology List. This means they are very water efficient and businesses purchasing new machines can benefit from 100% tax relief under the Government's Enhanced Capital Allowance Scheme.
OTHER ARTICLES IN THIS SECTION