ARTICLE
Washer saves the day at lifeboat station
25 November 2016
Girbau UK has donated one of its HS-6008 high speed washers to the RNLI's Tower Lifeboat Station, the busiest in the country. The new washer is suitable for coping with the station's large volume of laundry that needs cleaning on a daily basis and crucially provides reliable high-temperature disinfection as well.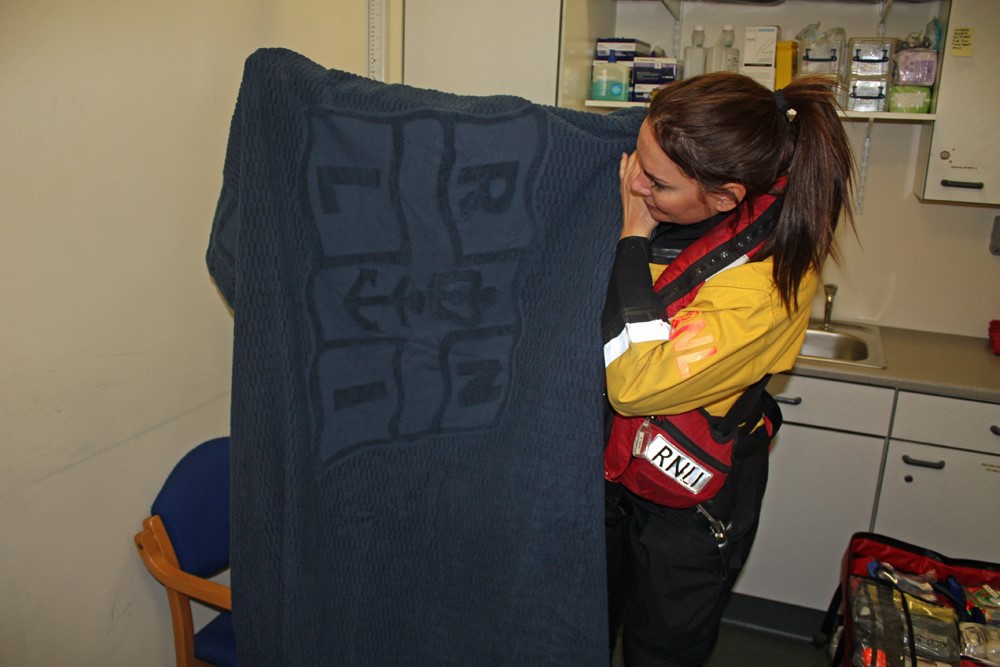 "Tower Lifeboat in central London is the busiest station in the RNLI and is manned 24/7 with a crew and boat ready to launch in 90 seconds," Keith Cima, RNLI Thames Helmsman, said. "The laundry throughput for both crew and casualties is prodigious, and needs high temperature to deal with river water and other contamination and a robust reliable machine. The donation of a machine from Girbau has revolutionised our laundry arrangements and is massively appreciated by all the crew."
Based next to Waterloo Bridge the lifeboat station saves lives and responds to emergencies between Woolwich Ferry and Battersea Bridge, nearly 14 miles of River Thames. The station has had over 6,000 call outs since 2002 and saved more than 275 lives.
The station's washer was in constant use cleaning the large heavy-duty towels and blankets used to dry and warm people pulled from the water. It is also used to wash the crew's underlayers and thermals. Previously the crew had been using a domestic machine, but this could neither cope with the volume and intensity of use, nor provide the required high temperature disinfection.
Girbau UK donated one of its commercial HS-6008 washers to the station in response to an appeal by Stuart Boyd, the Master of the Worshipful Company of Launderers. Stuart has chosen the RNLI Tower Lifeboat station as the charity the Company will support in his year as Master.
"When we heard about the tireless work of the RNLI's Tower Lifeboat station, we were only too pleased to be able to offer our support in the form of a Girbau HS-6008 washer," Peter Marsh, MD of Girbau UK, said.
The 9kg capacity high spin washer has been top-rated for energy efficiency by US body Energy Star. It is robustly built to ensure years of continuous use with minimal routine maintenance. Among its many wash programs for different materials and types of washing are high temperature disinfection programs needed for healthcare applications. Its intuitive controls also make the machine very easy to use.
Photo: Pierre Maelzer
OTHER ARTICLES IN THIS SECTION