ARTICLE
Sweeper-scrubber drier
22 October 2015
The latest advancement in ride-on cleaning technology is now available in the UK with the launch of a new sweeper-scrubber drier from Hako.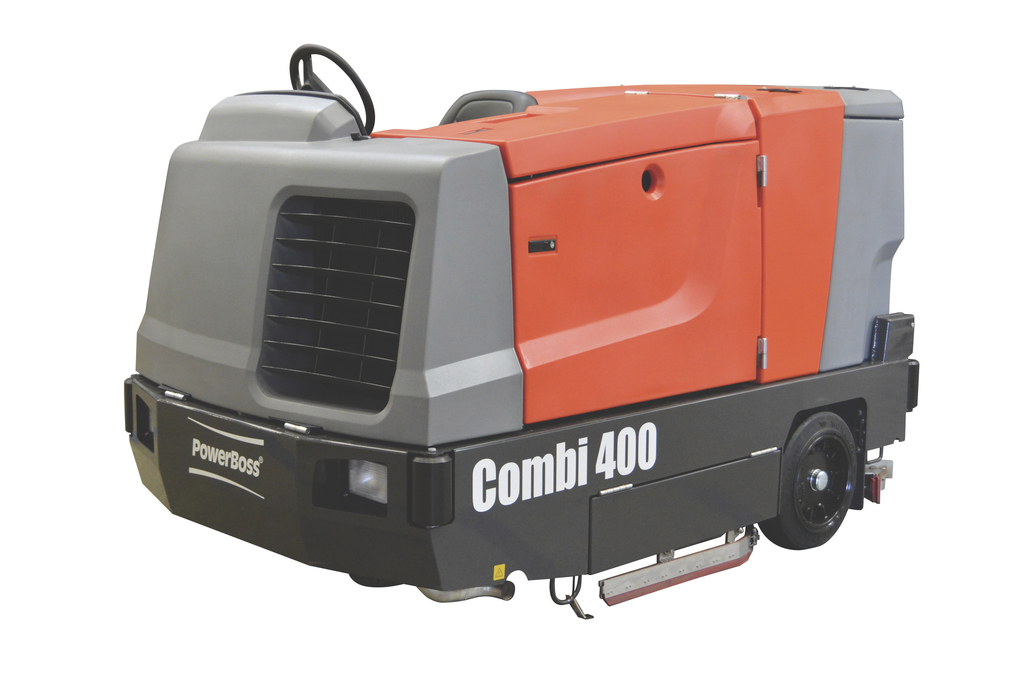 Suitable for use in all heavy-duty applications, the Powerboss Combi 400 is particularly suited to warehouses, multi-storey car parks and other environments that require long run times and manoeuvrability.
Sylvie Giangolini, Hako sales director, said: "This really is a landmark product for us and sets new standards in the cleaning industry in terms of performance and flexibility."
From the bottom up, the Combi 400 has been designed to be easy to operate and maintain whilst heavy-duty stainless steel components ensure reliability and reduce lifetime costs.
Other benefits include quick-change scrub brushes that require no additional tools, and a quick-view squeegee that enables the operator to make minor adjustments with minimum fuss.
The machine also features a powerful Kubota engine available in diesel or LPG, an 85-litre quick load hopper, an optional side scrub available for edge cleaning, and what is claimed to be the largest clean water tank in its class at 398 litres – with a dirty water tank of equal size. The Combi 400 also has the ability to turn quickly and safely in aisles as narrow as 2.74m.
To see it in action, watch the new video at:
https://youtu.be/mNh_Lo7Lg5I
OTHER ARTICLES IN THIS SECTION