ARTICLE
Strategic accounts team
16 June 2016
Hako, a leading name in cleaning equipment, is strengthening its support for the national and international facilities management companies, contract cleaning and third party logistics (3PL) sectors with the creation of a new strategic accounts team.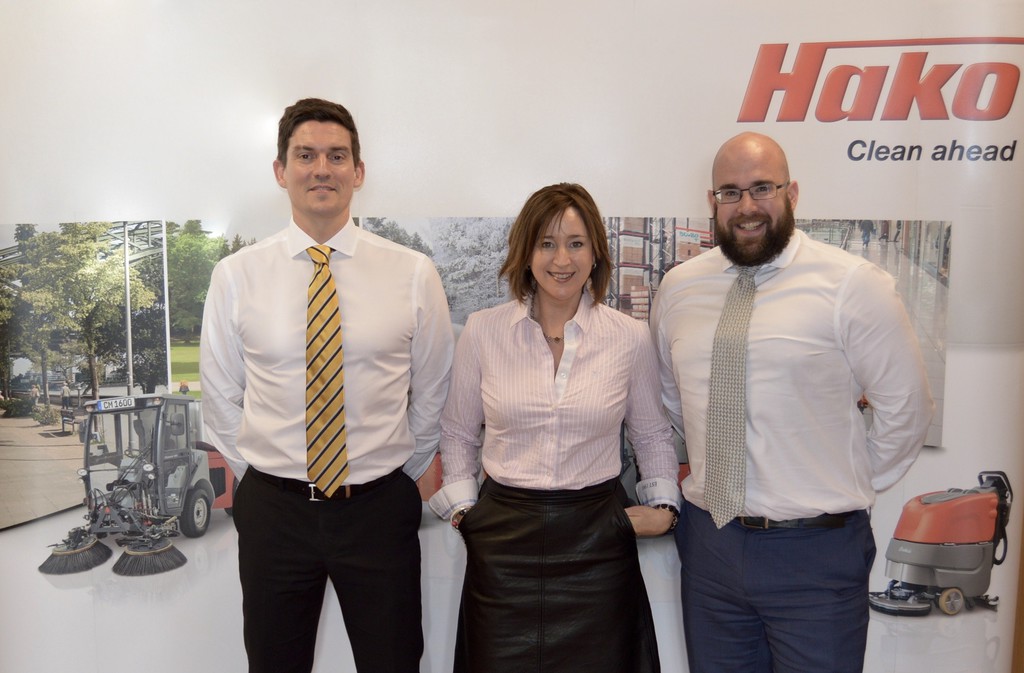 The move will enable Hako to deliver more specialised support to customers in important markets for the company as it continues its UK growth.
Led by Sarah Powell, who has worked at Hako for the past four years as strategic account manager and now director, the team aims to bring a dynamic new approach to the management of existing accounts and securing new contracts.
Another long-serving member of the Hako sales force, Bill Robinson, has joined the team along with new appointment Danny Morton who joins the company with broad experience of national account management at a number of blue-chip companies including FedEx and E.ON.
Whilst Sarah will concentrate on clients within the facilities management sector, Danny will look after mid-tier regional and national accounts, and Bill brings valuable experience of the 3PL market.
Sarah, who also has extensive experience of the retail sector, explained: "Each of us has our own particular industry expertise, combined with in-depth knowledge of the cleaning challenges faced by businesses operating in these sectors.
"Equally important, we have experience of dealing with large, often multi-national companies, which may involve communicating with contacts across numerous departments and sometimes different countries."
The investment in creating a specialist strategic team has already delivered significant returns, helping to win a number of high-value contracts within the retail, FM, and distribution industries.
OTHER ARTICLES IN THIS SECTION