ARTICLE
Chemical free floor stripping
05 October 2015
Removing layers of floor finish using the traditional method of chemical floor stripping can be a hazardous affair.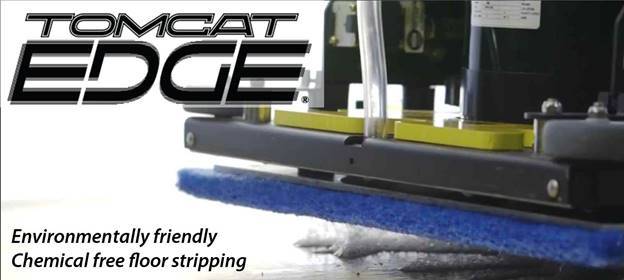 Laying down a chemical which "melts" the old seal makes it slippery to walk on and gives the cleaning operative plenty of secondary cleaning, as the residue goes up the walls and disappears under doors.
TomCats EDGE oscillating scrubbers from Elan Sales can remove the seal either dry or with just water, reducing the hazards of slips and falls and eliminating the secondary cleaning problems, increasing safety & productivity.
Contact jerry@tomcat-uk.co.uk for a demonstration.
OTHER ARTICLES IN THIS SECTION