ARTICLE
Train reaction
15 June 2015
The Nene Valley Railway is a major tourist attraction that attracts over 65,000 visitors a year. They come to see the steam and diesel engines, especially the Tank engine that was officially named "Thomas" by the author Rev W. Awdry.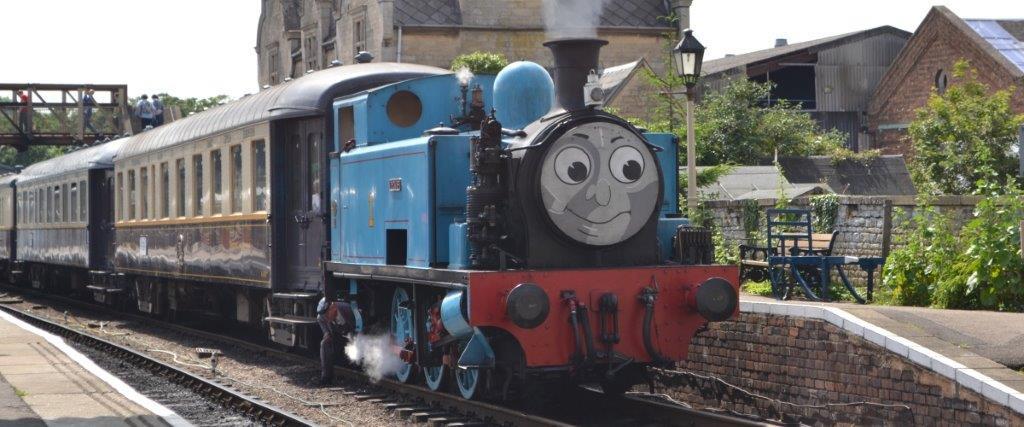 With over 86% of visitors rating the experience 'Excellent' or 'Very Good', the attraction has a reputation to maintain, work that is all done by volunteers. So ease of maintenance, monitoring and fitting are essential requirements for the washroom dispensers, which made Leonardo a good fit, according to Northwood Hygiene Products.
As the tourist attraction is also a registered charity, there is no room for wasteful inefficiencies which cost money, so Leonardo's single sheet presentation which discourages overuse and helps create a washroom environment that encourages tidiness are further benefits.
However, there was another aspect that prompted Nene Valley to contact CCL, the Cambridge based supplier of washroom and janitorial products and services, for some advice.
The attraction has a lot of children visiting and not all of them realised that putting hand towels down the toilet can cause expensive and time consuming blockages. The solution was to install Leonardo's flushable tissues which has resulted in a drastic reduction in the number of blockages and according to CCL.
Still with children and washrooms in mind, but in a very different type of environment, Stamford Endowed Schools has also recently reviewed its washroom dispensing towel and tissue provision. Recognising that this was a major decision they too, contacted CCL for advice and recommendations as to how best to proceed. Ease of monitoring and maintenance, higher capacities and single sheet presentation to reduce wastage had to be factored into the final proposal for the dispensers, which was accepted by the school.
The result is said to have been a huge success. There has been a 15% reduction in cost, when compared to the previous use of folded towels, and much tidier washrooms, with a reported reduction in overflowing waste bins making life easier for the maintenance team. The good looking dispensers have contributed to providing the modern, hygienic washroom facilities expected in this fine establishment.
OTHER ARTICLES IN THIS SECTION