ARTICLE
Gloves are not enough
12 December 2014
Disposable gloves are a back up to hand hygiene, not a substitute for it, Jonathan Hooper, marketing manager at Northwood Hygiene Products, explains.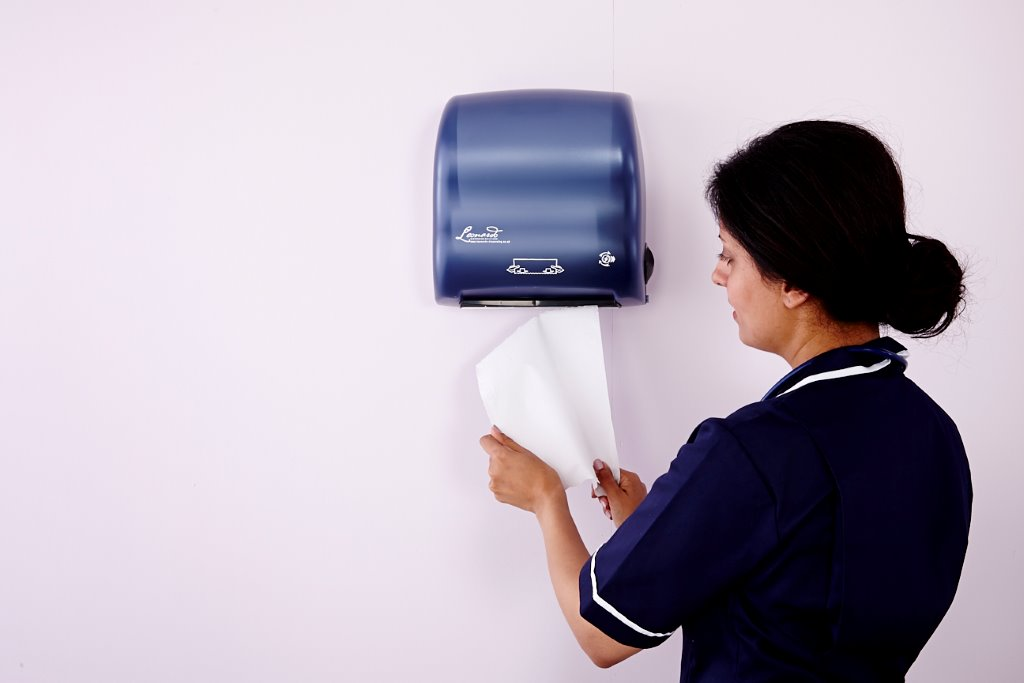 "The objective of wearing disposable gloves is to further reduce the opportunity of pathogen transference in hygiene critical areas such as hospitals and healthcare. However, recent publicity has highlighted the fact that on occasion the wearing of disposable gloves carries the risk of medical staff and carers becoming less mindful of hand hygiene requirements, potentially offering more of a threat than if they weren't wearing gloves at all. But disposable gloves used in conjunction with Leonardo dispensing makes for a much safer clinical environment.
"Experience gained in hospitals around the country has shown the value of Leonardo's contribution to helping management boards make cost effective decisions that encourage hand hygiene to meet appropriate standards.
"According to the National Patients Safety Agency, glove usage should be appropriate for the task in hand and removed at the end of the task for which they were worn. The WHO guidelines re-emphasise that point by recommending that gloves are changed during patient care even if moving from a contaminated body site to a clean body site within the same patient.
"Each time those gloves are changed then hands should be washed and dried. Think about it, gloves tend to make hands sweaty, or at least warm and moist. That is an ideal environment for bacterial growth and gloves may have holes in them, so bacteria could pass in either direction.
"It is therefore essential to provide both hygienic hands free dispensers in hygiene critical situations and to locate them sympathetically to encourage their use. Other studies have shown that hand hygiene in hospitals has not always been up to the standards required, reflecting the pressures many doctors, nurses and carers find themselves under.
"Leonardo dispensers are easy to fit, monitor and maintain and offer hands free versions. The Compact range also allows greater opportunities for them to be sited where they are most convenient and thus more likely to be used. All have the single sheet presentation to minimise waste and deliver the cost in use figures that, no matter how important the need, have to be a part of any professional purchasing decision."
OTHER ARTICLES IN THIS SECTION