ARTICLE
Cut dish washing time in half
18 June 2015
In an increasingly high pressure and 24/7 hospitality industry, time has never been more precious. Michael Caines MBE, professional chef and restauranteur, has encouraged hospitality operators to save time in the kitchen by using a cleaning product they can trust.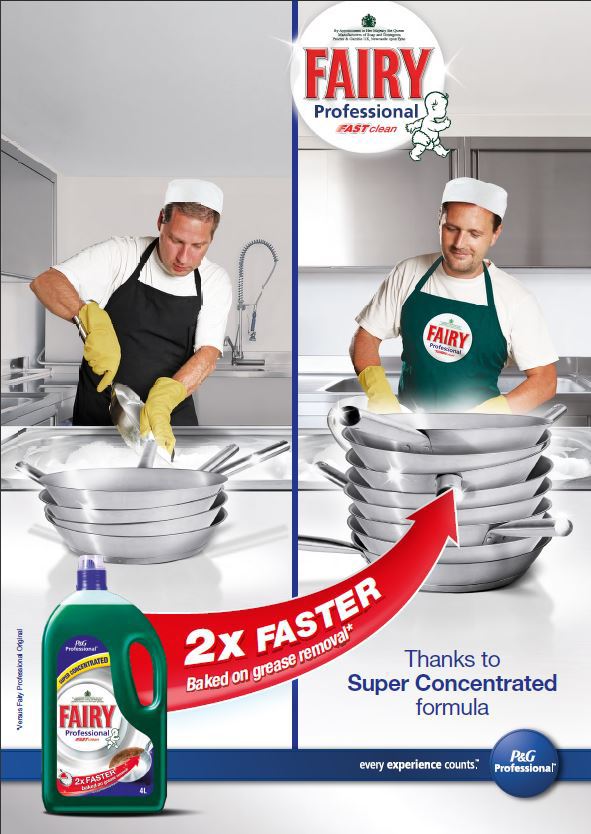 "Every hospitality business owner's biggest kitchen cleaning challenge is removing baked on grease, especially when it has dried onto pans, cooker tops and kitchenware. We all know that when burnt grease turns into a dense, sticky grime, it can take staff hours to remove it, wasting valuable time and costing money," Michael Caines MBE explained.
"What the industry needs is a product that hospitality operators can trust to deliver a truly professional finish in record time, so that their staff can spend more time delivering a first class service to the guests and less time dealing with problematic grease. Fairy Professional Fast Clean is the answer thanks to its boosted formula that helps remove baked on grease incredibly fast."
Fairy Professional Fast Clean, has been created especially for the hospitality industry and is said to remove baked on grease two times faster.
OTHER ARTICLES IN THIS SECTION