ARTICLE
Manage pest birds
20 February 2015
Birds nesting in urban areas are an increasing problem for UK businesses and surrounding communities resulting in damage to premises and increased maintenance costs.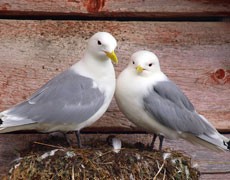 Implementation of a suitable bird management programme is possible under certain conditions and may include one or more of the following: Identification of bird nesting safe zones, bird proofing to prevent entry of nuisance birds prior to development or demolition, bird scaring using falcons or hawks to deter birds form the affected area, dog scaring methods and audio bird deterrents.
NBC Bird and Pest Solutions says: "An extensive and thorough bird survey will need to be completed by an experienced professional. If you feel your business is or has been at risk the best way to mitigate bird problems is to plan ahead prior to the nesting season commencing in February/ March or after it comes to an end in September."
OTHER ARTICLES IN THIS SECTION