ARTICLE
Floor cleaning covered
19 February 2015
On display at the Cleaning Show will be the latest recruit to Truvox International's Air Mover range – the Hybrid Blower 3400.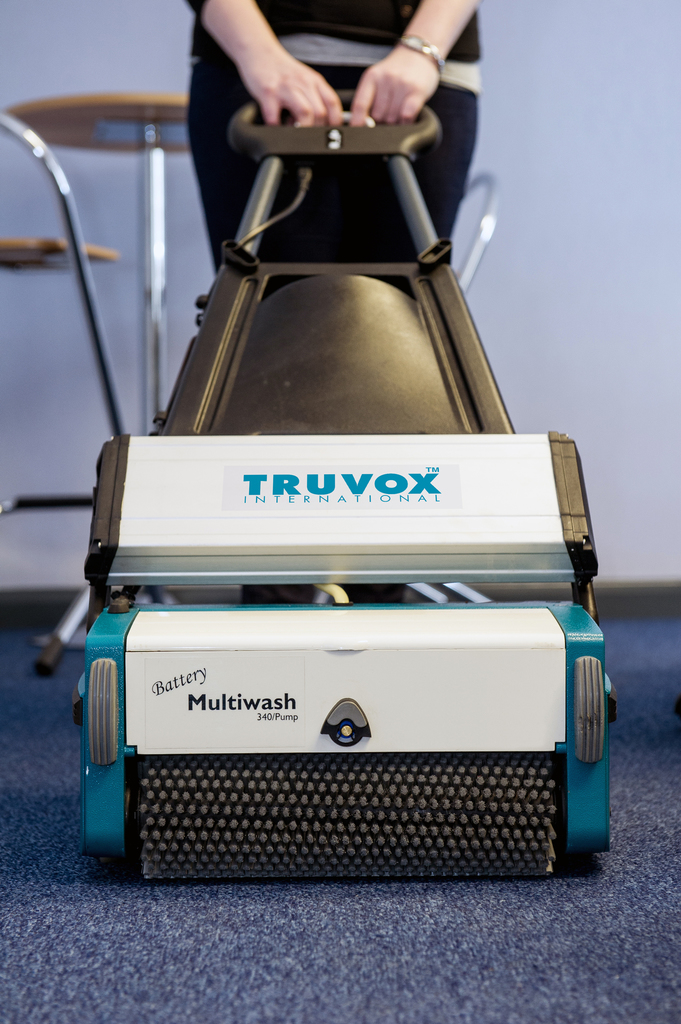 Said to be light and more compact than traditional blowers, its robust body packs the power to generate high airflows for faster drying of carpets and floors.
The Hybrid Blower 3400 gets areas back into safe use sooner after carpet extraction cleaning, spillages or flooding. When floor seals and polishes are needed, this machine allows more coats to be applied for a longer-lasting finish.
Also on show will be the new model in the Multiwash range. The Multiwash 340/Pump Battery makes washing, scrubbing and drying of hard and soft floors cordless and extra quiet. The risks of trips and falls and disturbance to building users are therefore minimised. The machine's battery allows up to 50 minutes' continuous running time.
Visitors to ExCel can also see the highly manoeuvrable and responsive Valet Single Motor Upright vacuum; the compact and versatile Orbis Battery Scrubber Dryer for hard floors; Hydromist spray extractors, and Orbis single-disc rotaries.
Stand E35
www.cleaningshow.co.uk
OTHER ARTICLES IN THIS SECTION