ARTICLE
'Green' answer to oil spills
11 November 2014
Sorbent material specialist Oil-Dri has launched an absorbent floor granule product designed for oil spills that is made from 100% recycled material.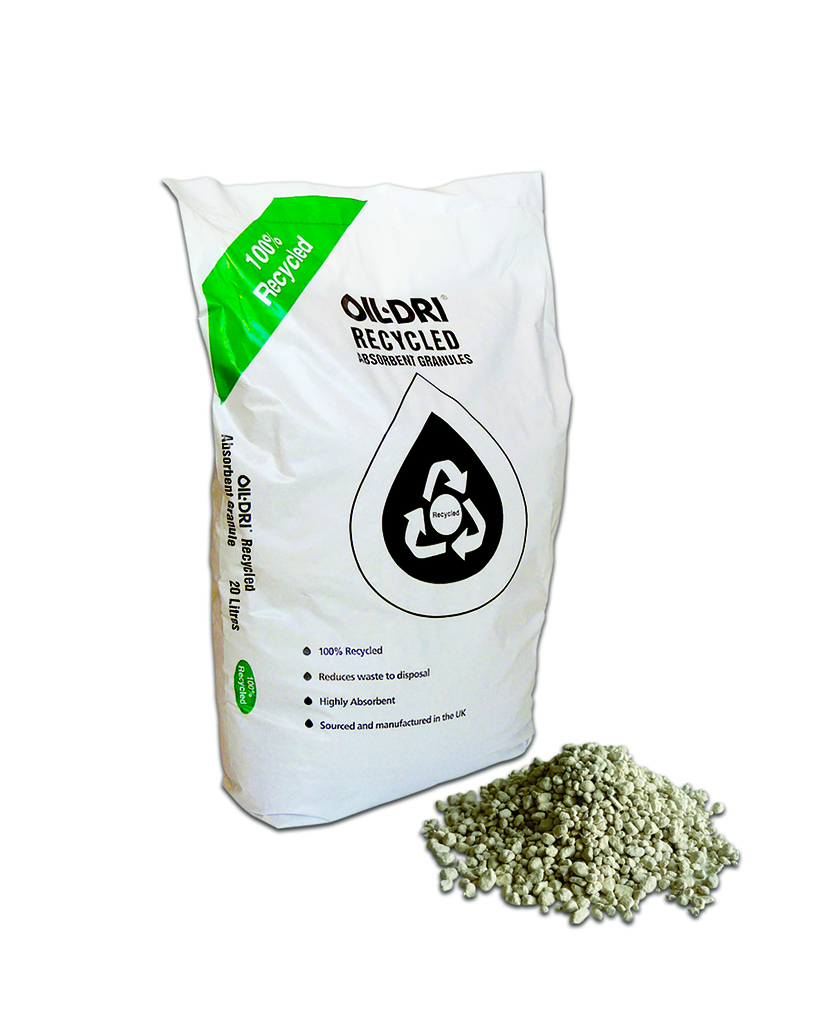 The company says that their new Oil-Dri Recycled granules are the most environmentally friendly available on the market.
The granules absorb all kinds of oil and grease spillage and have been exhaustively tested to prove their suitability as an economical yet highly effective absorbent material.
Oil-Dri's general manager Tracey Rudge said: "We have been working with gypsum suppliers and manufacturers for many years to develop ever improving solutions and alternatives to clay granules.
"Oil-Dri Recycled uses, principally, construction waste, so is an excellent way of recycling material that would otherwise go to landfill. To add to that, the granules have been proven to be a highly effective and very economical alternative, achieving absorption rates as high as 17 litres per 20 litre bag (0.85 litres per kg), outperforming many other absorbent granular products for oil and grease.
"It is also an exceptionally lightweight granule, which makes it very easy for handling and transport at only 10.8kg per 20 litre bag (0.54kg/litre)."
MORE FROM THIS COMPANY
No related articles listed
OTHER ARTICLES IN THIS SECTION