ARTICLE
Chemicals handling
12 November 2015
The recently-launched 5 litre co-extruded jerrycan from RPC Promens Industrial Rushden has been selected for a range of specialist cleaning and maintenance chemicals from leading manufacturer Selden Research.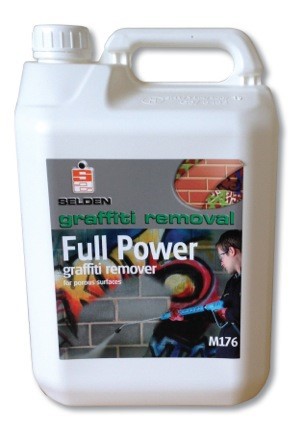 The blow moulded HDPE container incorporates a nylon barrier material that prevents the migration of solvents and delivers a permanent barrier performance with no breakdown in effectiveness due to abrasion from the contents. It is complemented by a 38mm tamper-evident cap from RPC Promens Consumer Halstead, which features a PET faced EPE liner to ensure complete barrier protection.
The robust construction of the jerrycan provides effective product protection with good chemical- and stress-crack-resistant performance. Equally important, the lightweight design allows ease of handling and pouring for the end-user, while the co-extrusion manufacturing process means that the handle is divorced from the container, leading to almost complete evacuation of the container with minimum residues.
Selden Research develops and manufactures cleaning and hygiene chemicals for both the professional and industrial sectors. The company regularly makes bespoke formulae for clients and has a reputation for developing products with the highest levels of performance. This makes the selection of the right pack particularly important.
"We wanted a container that was functional, reliable and easy to use and which would help to reflect the quality of the products it contains," David Woodhead of Selden Research explained. "We are very pleased with the performance of the RPC jerrycan."
RPC Promens says the container is proving a modern and cost-effective alternative to more traditional pack formats such as tin for solvent-based products. Other benefits of the jerrycan are no corrosion and a high resistance to denting, while its large decoration area allows for high profile branding and the inclusion of detailed product information. Tactile danger warnings can also be incorporated for individual products.
OTHER ARTICLES IN THIS SECTION