ARTICLE
Contains spills and fire water
14 February 2014
Environmental protection specialist Darcy Spillcare Manufacture has launched a new and improved Environmental Management System to contain spills and firewater on sites for safe disposal later, thus preventing environmental liability, fines and prosecutions and reducing spill clean-up costs.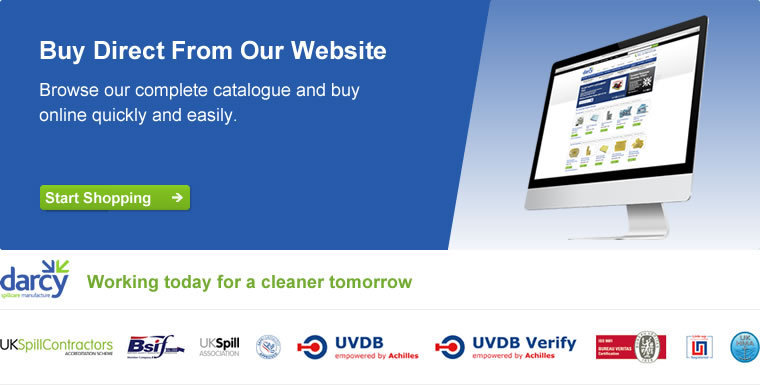 Draintector is already installed at a number of sites across the UK and it is claimed to offer considerable operational advantages over less advanced systems such as penstock valves. It can be operated manually on-site via a control panel or a handheld controller, off site via GSM or automatically linked to monitors such as PH or your fire alarm system.
The updated Draintector system with Watchdog (an automated monitoring system) quickly and effectively seals drains within seconds and retains spillages or firewater. It tells you it is sealed and automatically tests itself monthly or weekly, giving users peace of mind that the Draintector is always primed and ready for activation.
Watchdog automatically tests both the control panel and the in-drain closure system without having to access the manhole. Ready state is reported back to the user via either GSM or at the panel. The Watchdog testing and reporting system helps meet the requirements of ISO14001 environmental management standards.
The new Draintector can operate a number of drain closure devices via one head unit keeping the cost of the system to a minimum. With improved design and efficiency, Draintector now has the ability to carry out several activations using only back-up battery power in the event of power failure. Darcy says that this combined with Watchdog activation and "ready" confirmation means that users can be confident that any spill or firewater runoff will be contained.
Quick and easy to install, Draintector can be fitted within a day. It requires no civil works and just a local power supply ensuring that disruption to site activity is kept to a minimum.
MORE FROM THIS COMPANY
No related articles listed
OTHER ARTICLES IN THIS SECTION