ARTICLE
Innovation award win
08 August 2014
West Midlands company Chemex International is celebrating winning the bfa HSBC Award for Innovation at the annual Franchisor of the Year Awards.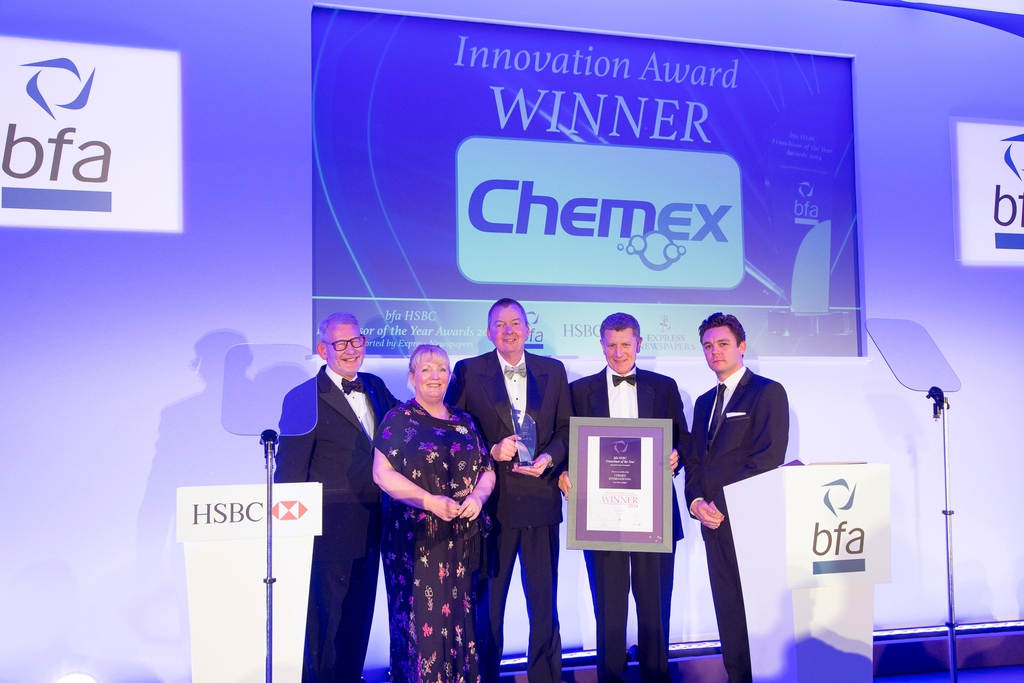 Following a successful year, Chemex picked up the award after showcasing a series of changes to its business model. New techniques, products, markets and app-based sales tools have transformed the business from a product-based model to a service-based offering. This has led to an impressive jump in sales.
Chemex is the largest franchised distributor of chemical and biological products in Europe and since the company was founded 30 years ago, it has supplied quality hygiene and infection control products through a customer focused approach, delivering value for money.
Sean Derrig of Chemex said: "Many of our customers were hit hard by the recession which forced us to develop a number of new initiatives. This took a tremendous amount of work by the whole team but this has brought substantial benefits and really energised the whole business."
HSBC head of franchising Cathryn Hayes said: "Communication, strategic planning and the implementation of development plans, are all crucial to being a successful franchisor. We have seen these skills demonstrated in abundance by the winners of this year's awards."
OTHER ARTICLES IN THIS SECTION