Home
>
UK chefs triumph on peak
ARTICLE
UK chefs triumph on peak
23 October 2013
A team of leading UK chefs have conquered Africa's Mount Kilimanjaro, as part of a bid to raise £50,000 for charity.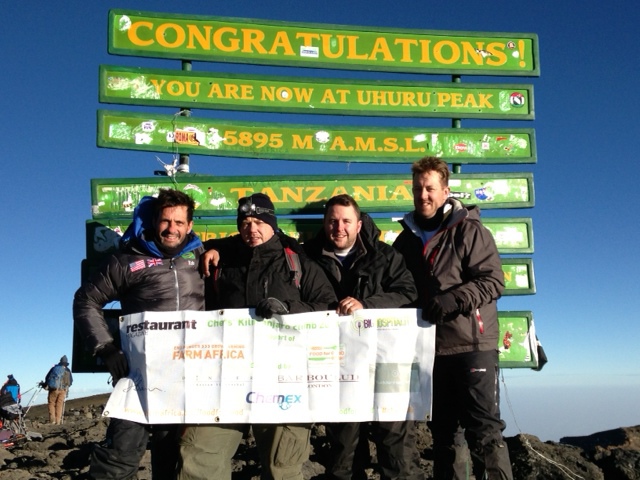 The team, led by the Fat Duck Group's executive head chef Ashley Palmer-Watts, reached Uhuru Peak – the highest point in Africa – at 5.55 am BST on August 28. The team also includes John Freeman, head chef at the Michelin-starred Restaurant Sat Bains in Nottingham; Paul Foster, head chef at Suffolk's Tuddenham Mill; and Paulo de Tarso, senior Maître D' at Knightsbridge's Bar Boulud.
The chefs have raised £47,212 so far for Farm Africa, which includes significant sponsorship from Chemex, the cleaning and hygiene supplies specialist.
Chemex director Sean Derrig said: "This has been a fantastic achievement for the team and I am delighted that Chemex has been able to play a part in their success."
RELATED ARTICLES
No related articles listed
OTHER ARTICLES IN THIS SECTION