ARTICLE
Kitchen roll wipe
25 July 2014
Disposables UK, which manufactures and distributes paper disposable products for the away from home market, has launched a new kitchen roll wipe, aimed at the discerning market.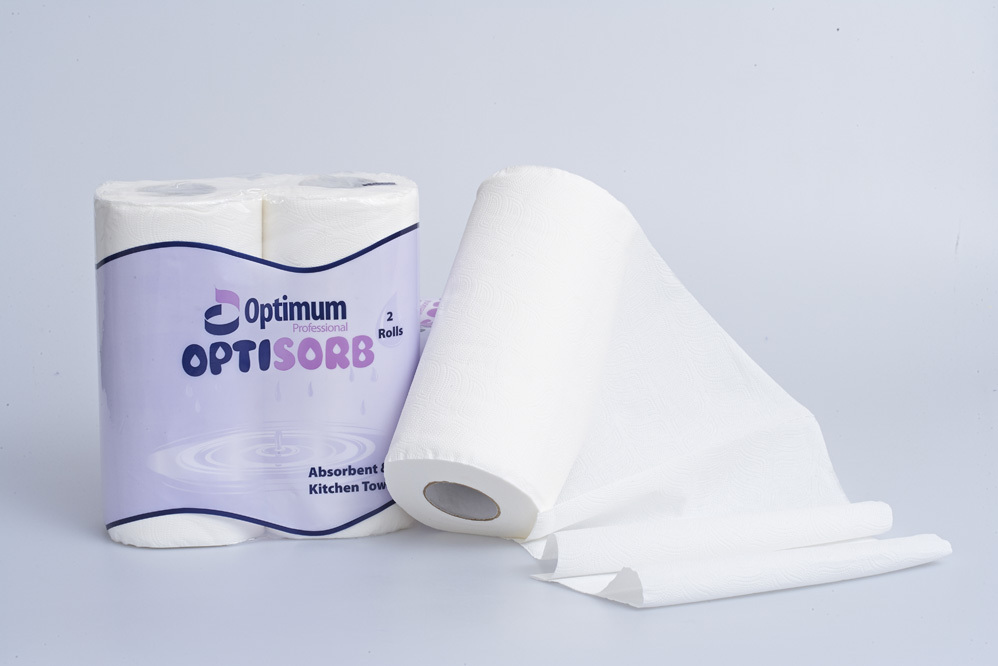 Optisorb, which is part of the Optimum Professional portfolio, is a high-quality, 100% pure pulp product. Absorbent and strong, it is suitable for wiping up spills efficiently and effectively.
With 85, 2-ply laminated and micro-embossed sheets per roll, each measuring 225 mm x 245 mm, it combines a practical, long-lasting product with modern, attractive design.
The laminated kitchen roll has been produced using state-of-the-art machinery, and features Optimum's unique, embossed pattern, giving instant brand recognition.
Marketing manager Emma Wood said: "It's been a busy year for us at Disposables UK, with lots of new products launching, and it's great to be able to put our new production line into practice to deliver exciting new products to the market."
OTHER ARTICLES IN THIS SECTION