ARTICLE
Spraying & foaming unit
23 June 2014
Hydro Systems, an independent manufacturer of chemical proportioning and dispensing systems, has launched EvoChem, a versatile range of cleaning and sanitising systems suitable for use in all heavy duty cleaning applications, including food processing, restaurant kitchens, hospitals, abattoirs, dairies and vehicle washing.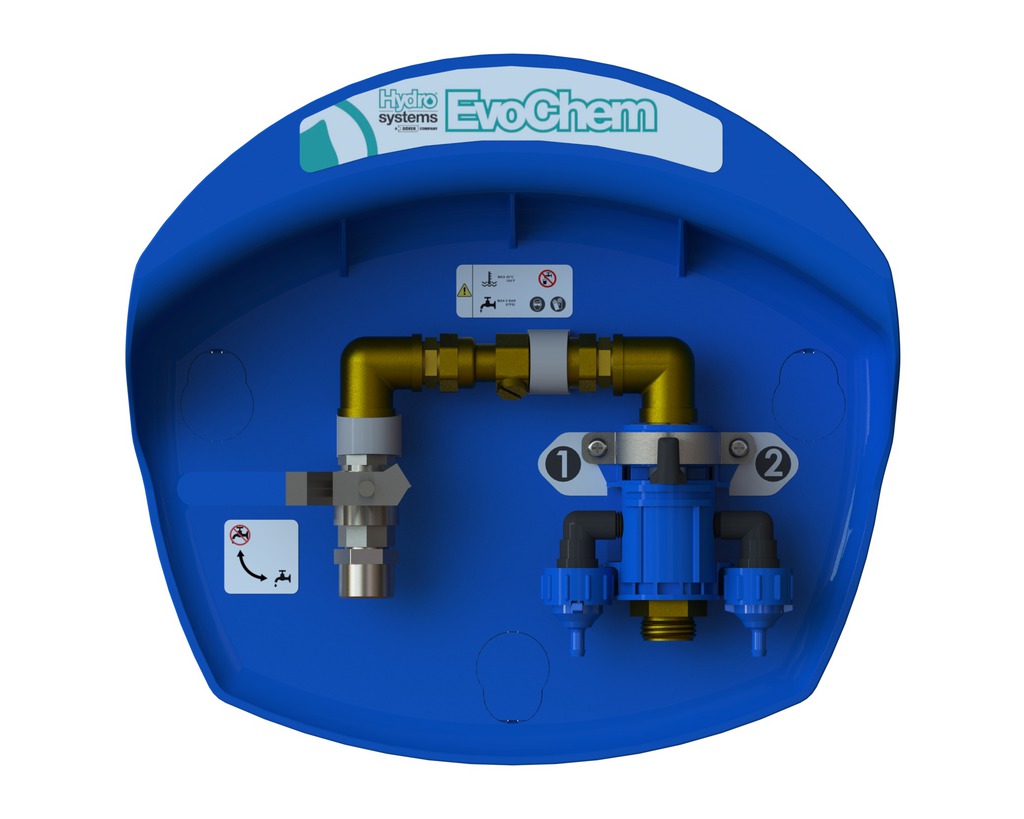 EvoChem is a spraying and foaming unit offering a comprehensive range of standard configurations, developed in response to the industry's demand for systems offering the highest levels of value, durability and performance.
Alistair Blair-Davies, global director of marketing, said: "Accurate dilution is crucial to ensure high standards of hygiene and cleanliness are maintained, while safeguarding against a surface being damaged from excessive dilution. EvoChem guarantees accurate dilution every time the unit is used and meets all European water safety standards."
EvoChem is said to offer the widest range of metering tips in the industry, with tight production tolerance, ensuring it can match any required dilution rate. It features patented dual eductor technology, meaning no accidental mixing of chemical products or wastage, to ensure safety and economy.
"Making life easier for cleaning operators is always a strong focus of Hydro Systems' innovations," Blair-Davies continued. "The EvoChem is supplied ready to use and fit, and lime scale-resistant venturi eliminates the need for de-scaling in hard water areas."
Additional features of EvoChem include:
•1 or 2 products, with rinse facility
•Choice of backflow prevention devices – double or triple check valve available
•Choice of guns and lances for spraying and foaming
•Retractable hose reel option
•Chemical container racks hold 2 standard 5 litre containers or 1 standard 10 litre container
•Integrated hose hanger
•Frost protection shroud available
•Optional water inlet hoses with self-cutting taps designed to reduce installation time
•Comes with a 10 or 15 metre PVC or SBR hose
OTHER ARTICLES IN THIS SECTION