Home
>
Academy going strong
ARTICLE
Academy going strong
28 April 2014
The Katrin Academy will be two years old in May, and Metsa Tissue is pleased to announce that it is going from strength to strength.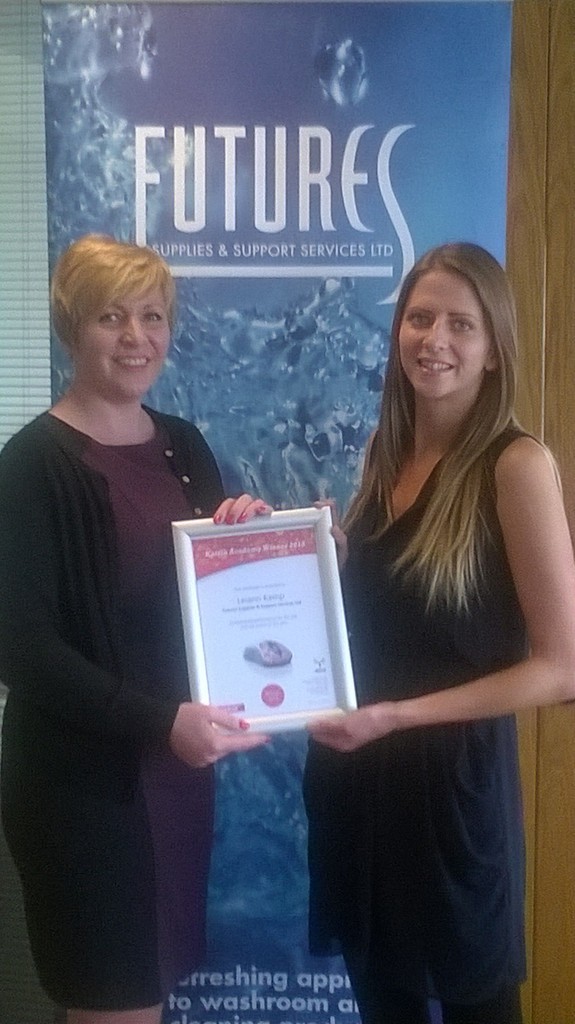 Aimed at those selling washroom products and those involved in facilities management and/or contract cleaning, the objective of the training programme is to provide an intensive day of immersive Katrin training for small groups of people.
The program includes the chance to understand the industry history, to look at today's product sets and to look forward to the innovation of the future. The content is designed to be practical, memorable and fun.
"In 2013, we trained another 100 plus industry personnel in the World of Katrin and feedback from customers continues to be extremely positive with attendees saying that they feel both educated and motivated after the session", says Mark Dewick, Metsa Tissue sales director for UK & Ireland.
The Academy features a series of challenges, which are scored with prizes for each Academy and a "best in class for the year" prize. This year, Leiann Kemp from Futures Supplies & Support Services won the prize, which was to visit Metsa Tissue's international production facilities.
The Katrin Academy runs at least monthly, and 2014 will see the addition of new product modules which can be taken individually, as well as the introduction of an approved certification process.
RELATED ARTICLES
No related articles listed
OTHER ARTICLES IN THIS SECTION