ARTICLE
New lease of life
15 May 2014
Thanks to the handy Satino Black return box, used dispensers that Van Houtum recuperates from its customers can look forward to a new lease of life as a stylish Satino Black dispenser.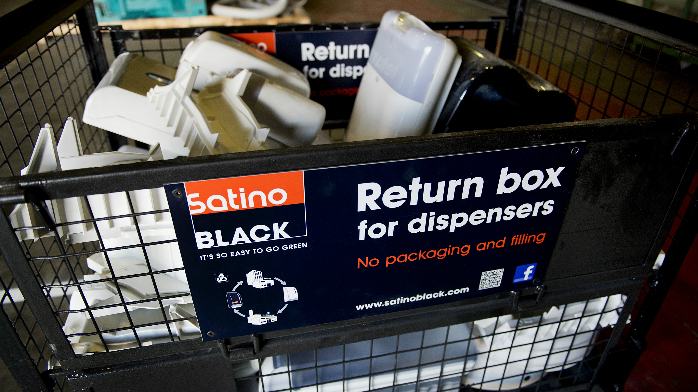 In February, Weststrate in Zeeland became the first company to start using the return box, which replaces the traditional waste container in companies and storerooms.
Ronald Becks of Weststrate says: "We offer our customers an extra service by collecting their old dispensers. The fact that we can simply put these dispensers in the return box and then call Van Houtum to ask them to come and collect the full box is ideal."
The Satino Black return box is then delivered to the dispenser manufacturer and the materials are used to make brand-new Satino Black dispensers.
"No new raw materials are used to produce Satino Black dispensers other than those for the transparent components," account manager Dave Timmermans explains. "We have set up a technical recycling loop for this in order to make new dispensers from old units. This also helps us to manage waste, which is very important."
OTHER ARTICLES IN THIS SECTION