ARTICLE
Wool carpet aftercare scheme
21 February 2014
Eight of the UK's leading wool carpet manufacturers have announced a new aftercare scheme for wool carpet consumers in exclusive partnership with leading experts of carpet care WoolSafe Approved Service Providers.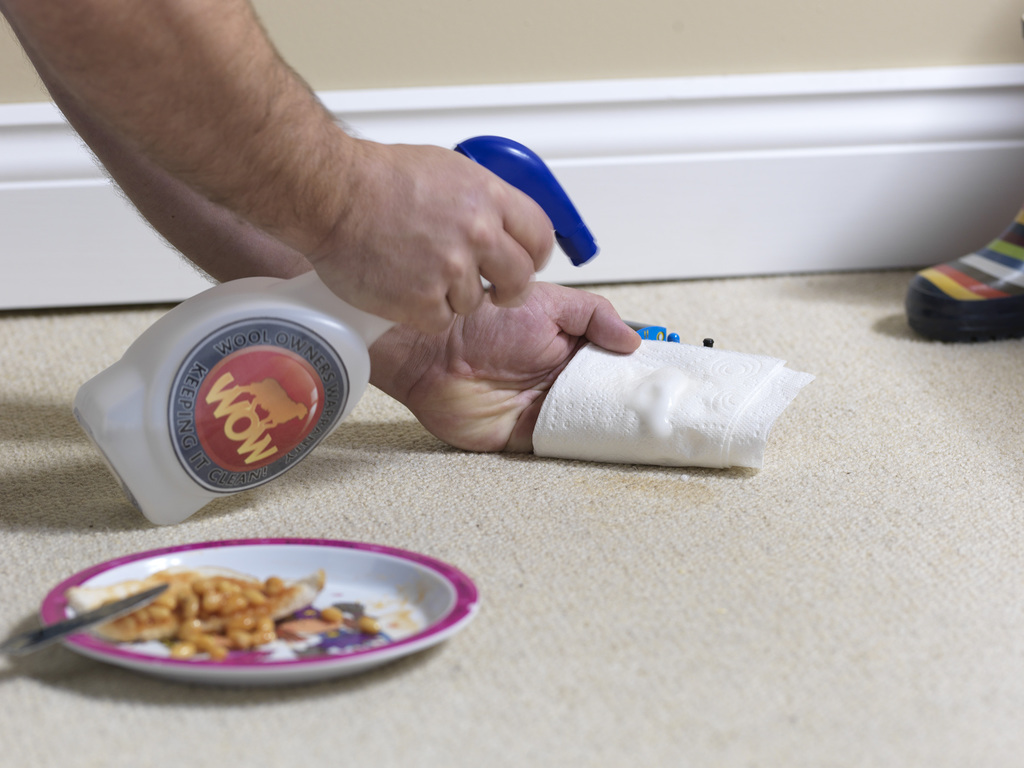 Named the Wool Owners Warranty or WOW! for short, the new scheme targets over 338,000 customers who purchase over 7 million square metres of wool rich carpet on an annual basis. Rolling out across well-known carpet manufacturers in 2014 including Manx Carpets, Gaskell Wool Rich and Mr Thomkinson, WOW! provides a year's free aftercare at the point of sale, completely free of charge.
Under the benefits of WOW!, an assigned WoolSafe Approved Service Providers will visit the new carpet owner to deliver spot removal technique advice and a free gift of WoolSafe Approved spot remover, supplied by the manufacturer. After the initial visit, the carpet owner is invited to keep in contact and use their Registered Carpet Cleaner as the first port of call for advice and assistance with spot removal at home.
If a spillage cannot be successfully removed by the carpet owner following the advice they have been given, the Registered Cleaner will visit the premises to attempt a free of charge professional removal. At the end of the warranty, carpet owners are offered the chance to renew WOW! for another year, on the condition that they have the carpet professionally cleaned by their Registered Carpet Cleaner. The Warranty can be extended each year for the life of the carpet.
The scheme costs the WOW Registered Cleaner £1.50 administration fee per customer for each tailor made, personal introduction, and a £1.00 administration fee when renewing WOW! for another year.
WoolSafe Approved Service Providers are encouraged to sign up at www.wowwarranty.com.
OTHER ARTICLES IN THIS SECTION