ARTICLE
Energy efficient & antibacterial hand dryer
05 March 2014
PHS Washrooms has launched an innovative new hand dryer, the Airstream. Featuring the latest design technology, the patented ergonomic hand dryer combines impressive energy efficiency with performance, delivering a 13 second dry time.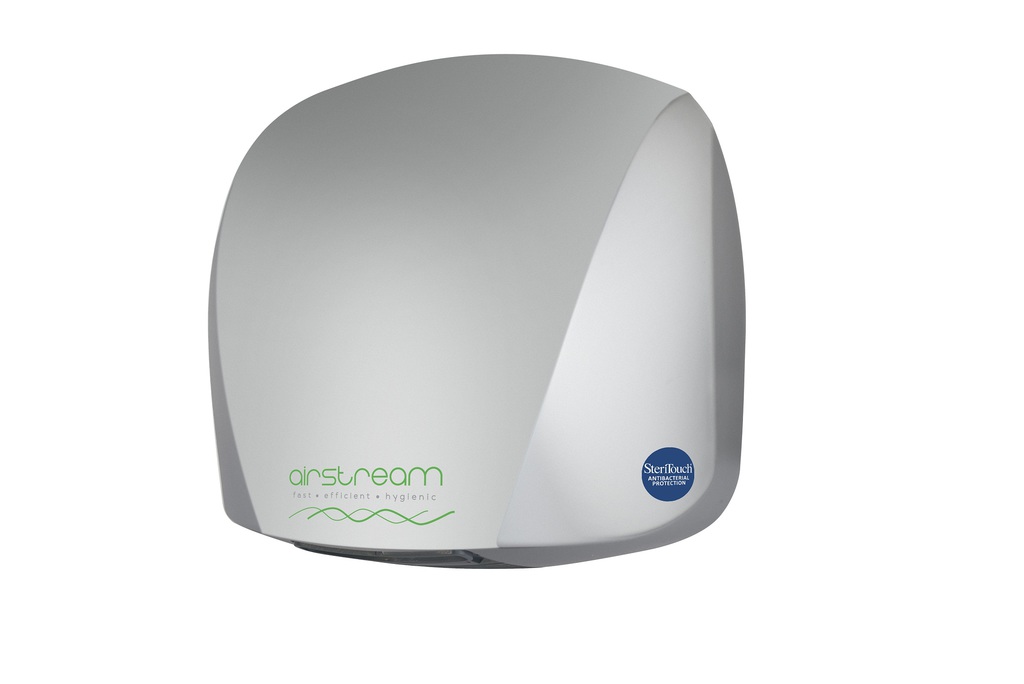 With a unique SteriTouch silver ion coating, voted as one of the most relevant antimicrobial brands amongst UK consumers, the Airstream also cleans up when it comes to hygiene. With a built-in antibacterial protection on its surface, the hand dryer eliminates over 99.99% of any present bacteria, including MRSA and E.coli. By hygienically drying hands, the Airstream will help to ultimately protect users against seasonal colds and flu.
With electricity bills an ever present concern for businesses, the Airstream is designed with speed and efficiency in mind. It uses approximately 80% less energy than a traditional hand dryer making it a cost effective alternative to conventional hand dryers and paper towels.
"Drying hands quickly and efficiently, our new Airstream allows users to benefit from an enhanced antibacterial protection. It boasts low energy consumption thus saves money, which is important to businesses in the face of escalating UK fuel bills,"Gary Seaton, sales director at PHS Washrooms, says.
The aesthetically pleasing Airstream has clean lines and its compact dimensions (266mm W x 268mm H x 164mm D) mean it is simple to install even in restricted spaces.
Easy to maintain and service, the reliable Airstream hand dryer is said to be competitively priced when compared to its competitors. It is available in white, nickel and polished chrome finishes and has a long lasting aluminium cover.
OTHER ARTICLES IN THIS SECTION