ARTICLE
Step up & go
23 October 2013
The Nilfisk-Advance Group has launched its first stand on scrubber dryer the Nilfisk SC1500.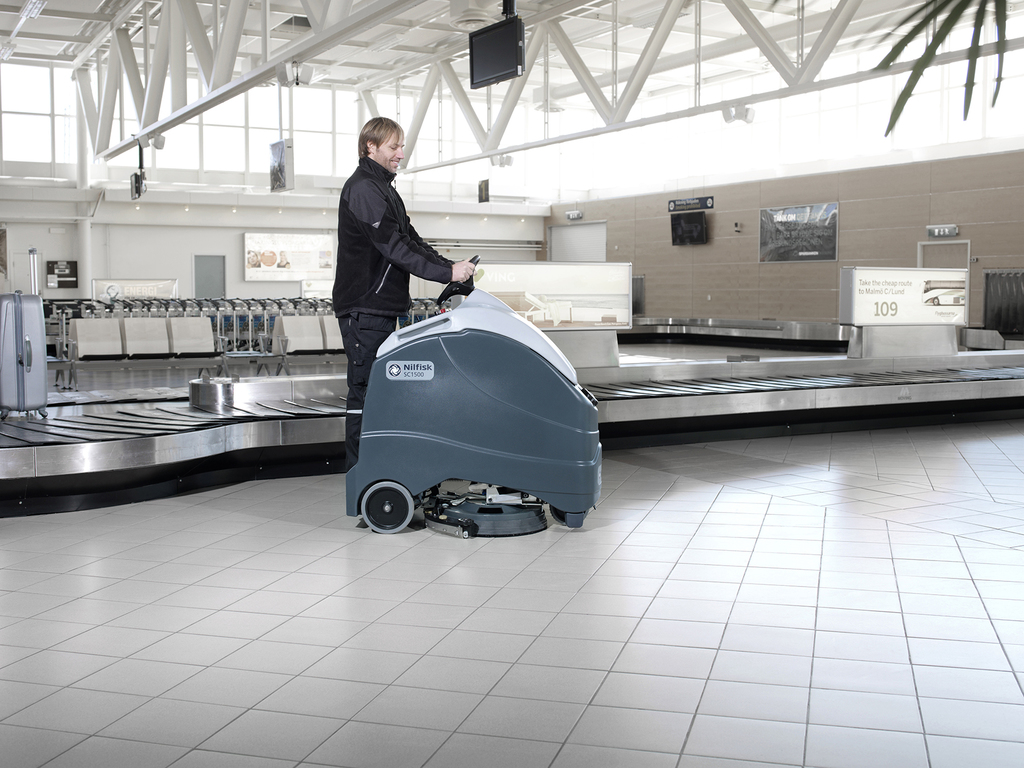 Simple to use – just step up, push the pedal and go – the new SC1500 has a 510mm cleaning path. A standard 31kg of scrub pressure means it performs like a much bigger machine yet with impressive manoeuvrability.
A 3.5 hours battery run time and robust 44 litre solution/ 46 litre recovery tank capacities results in more time spent on the floor. A wrap around squeegee design guarantees 100% water pick up and an intuitive dashboard with LCD display is easy to use and understand.
A one touch function controls all scrubbing parameters, while Nilfisk's on board detergent system Ecoflex controls water consumption, detergent and energy usage matching the machines performance to the level of clean required.
OTHER ARTICLES IN THIS SECTION