ARTICLE
Carpet & upholstery wipes
09 October 2017
EcoTech Carpet & Upholstery Cleaning Wipes are claimed to provide an effortless solution for removing stains and everyday spots from carpets, curtains and upholstery.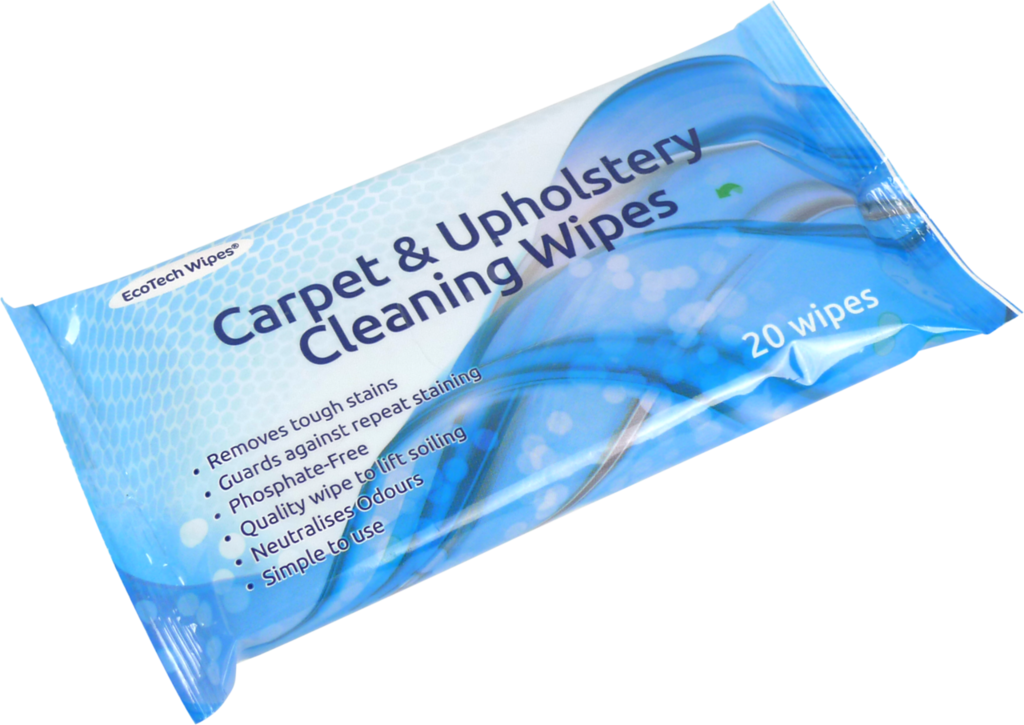 Available in two pack sizes, a 20-wipe flow-pack provides a handy solution that is suitable for the cupboard at home. This means they are always on hand to rescue your carpet from accidental spills and stains. A 150 wipe-tub is suitable for larger areas and also for use by cleaning companies with larger carpeted areas to maintain.
The flow-pack can also be kept in the car glove box or hand-bag as the formulation will also remove stains from clothing. The wipes are currently on sale in a number of high street retailers.
One customer said: "I recently bought my third pack of these, having used them effectively on carpets & upholstery for years. In the past couple of weeks I've also found them brilliant for removing shoe polish & tar spots from my vinyl flooring. I appreciate there are more options than on fabrics, but nothing was making much impression on the shoe polish which was smearing into larger areas, but the wipes removed it effortlessly."
The Carpet & Upholstery Wipes sit as part of a much wider range of cleaning solution products available from EcoTech (Europe) all of which can be viewed at www.ecotech-europe.com
OTHER ARTICLES IN THIS SECTION