ARTICLE
Taking street cleaning by storm
06 August 2013
The street cleaning specialists at Community Clean have introduced the Cyclone to the UK – a system that delivers constant pressurised hot water, washing surfaces evenly and effectively for an extremely deep clean.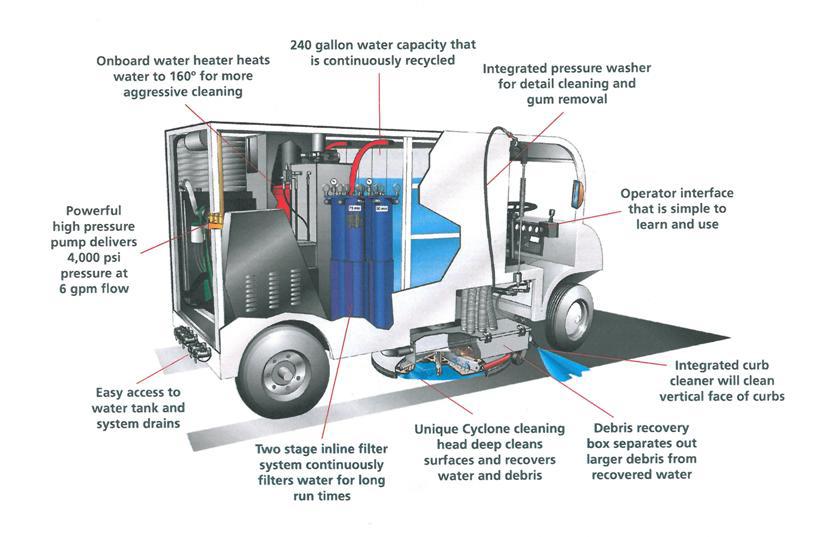 Providing environmental benefits as well as improved cleaning cycles, a recycled water system draws used water back into the Cyclone where it is then filtered and reused, leaving the surface behind almost completely dry.
Community Clean has been working closely with councils across the country that were drawn to the cleaner's efficiency.
One recent example involved the cleaning of Leicester Square. The Cyclone's powerful cleaning capabilities meant the cleaning process was accomplished more quickly than in the past, and the water recycling system meant it could cover a far greater area.
OTHER ARTICLES IN THIS SECTION