ARTICLE
Stain Removal Surgery and more
26 February 2020
Professional cleaners and entrants to market have much to benefit from visiting Prochem Europe's stand.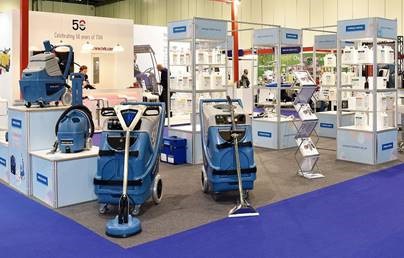 In addition to showcasing a comprehensive selection of cleaning technology and chemical solutions to suit, the company is also running a Special Stain Removal Surgery throughout the event.
Rolled out in late 2019, Stain Removal Surgeries are being hosted by a growing number of Prochem UK distributors and being so well received that Prochem is scaling the concept out to related businesses such as facilities management providers during 2020.
March's Manchester Cleaning Show hosts the core range of Prochem products geared to supporting the existing business user while also enabling the newcomer to get his or her business off the ground.
On Stand B20, established machines like the Fivestar walk-behind extractors as well as the high-powered Endeavor 500 and Polaris 500 are complemented by enhanced solutions in the Galaxy, now with an in-line heater, and the Steempro Powermax with a new 180 psi pump for enhanced pump life.
Rounding off this year's technology offer will be a wide range of speciality spotting stain and removal products.
Now established within the North West, the Manchester Cleaning Show is the region's largest cleaning and hygiene industry event.
Founded in 1974, Prochem Europe is a market-leading manufacturer of specially-developed carpet, fabric, floor and hard surface cleaning chemicals, together with a range of carpet and upholstery cleaning machines and accessories, supplied through a network of authorised distributors.
Prochem's National Training Academy offers comprehensive training courses in the correct operation and use of both the equipment and chemical products at its Chessington headquarters. Prochem is accredited to ISO 14001:2015 and ISO 9001:2015 and holds the Grant of a Royal Warrant of Appointment to Her Majesty The Queen for the supply of carpet cleaning products.
Stand B20
OTHER ARTICLES IN THIS SECTION