ARTICLE
Dual action aftercare
10 August 2017
Prochem has launched a new dual action aftercare solution for protecting your customer's carpets and upholstery from soil and stains.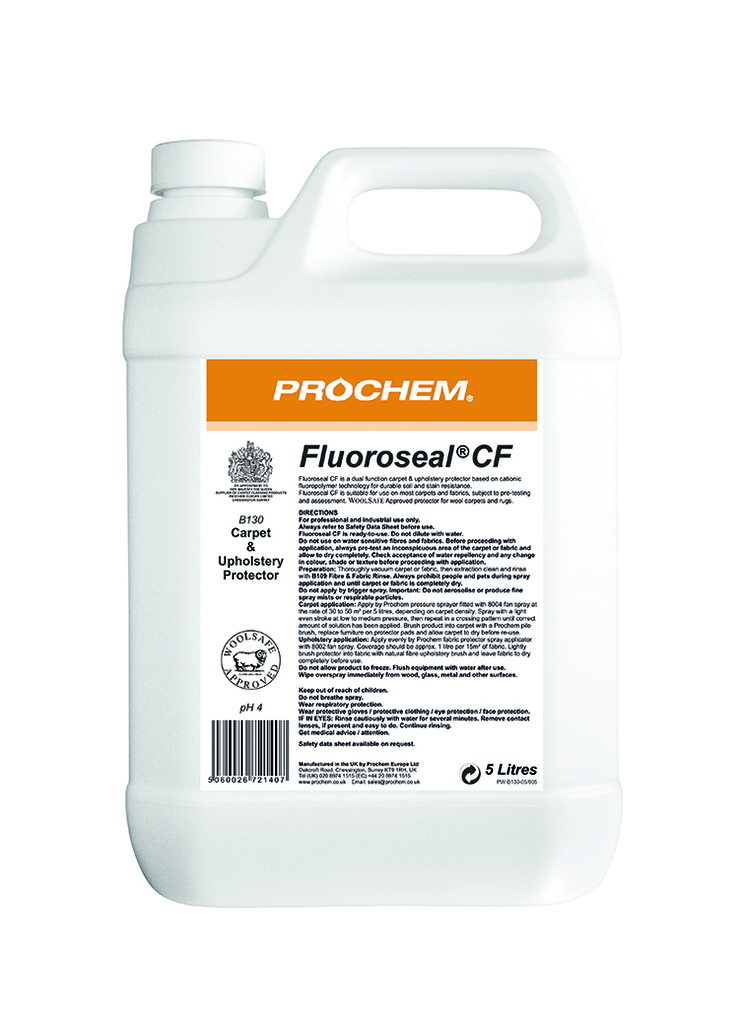 B130 Fluoroseal CF carpet and upholstery protector replaces both Fluoroseal Plus and Aqua Seal Fabric Protector with one product, based upon cationic fluoropolymer technology for durable soil and stain resistance.
A high quality professional carpet protector, Fluoroseal CF coats and protects fibres, providing impressive repellency and protection against oil and water-based soils and spills, with the added benefit that the product can be used on both carpets and upholstery.
Ready-to-use, Fluoroseal CF is suitable for use on most new or freshly-cleaned wet-cleanable carpets, rugs and fabrics, subject to pre-testing and assessment, and is WoolSafe approved. Fluoroseal CF is available in a 5L pack size.
OTHER ARTICLES IN THIS SECTION