ARTICLE
Hygienic hand-washing and drying
22 May 2019
Hygiene is of paramount importance in areas of food manufacture and preparation, so it is essential that staff have access to a hand-washing and drying system with strong hygiene credentials.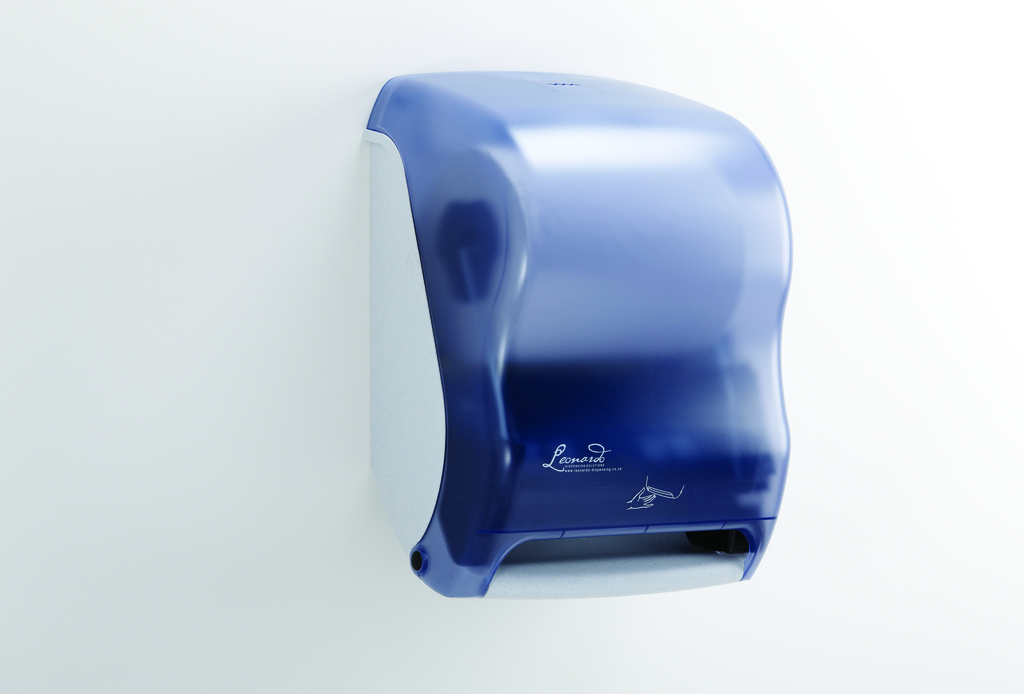 Created by manufacturer and supplier of away-from-home professional paper hygiene and wiping products Northwood, the high-capacity Leonardo brand of dispensers, paper products and soap was developed to promote hygiene while achieving competitive cost-in-use.
Bacteria is primarily spread via hands. Paper towels are the most hygienic method of hand-drying according to Northwood, which adds that re-usable towels harbor germs and electronic hand-dryers spread them through the air.
The Leonardo system offers the choice of hand and roll paper towels, delivered via hygienic dispensers and both available in a food-safe blue colourway; many are EcoLabel certified.
All contact areas are treated with BioKleen technology, inhibiting the growth of micro-organisms. The dispensers are wipe-clean and lockable, enclosing towels until point of use.
Contactless dispensers are available, and individual hand towels are presented in single-sheet format, while roll towel solutions offer towel in or out options.
Leonardo dispenser soap boasts strong hygiene credentials. Its BS EN 13727 rating makes it suitable for clinical areas, and an antibacterial formulation, killing 99.999% of bacteria, is available.
OTHER ARTICLES IN THIS SECTION