ARTICLE
Transport cleaning gathers steam
21 August 2018
The powerful and compact OMEGA 8 from UK steam machine manufacturer Matrix Cleaning Systems offers a solution to cleaning many difficult areas on transport, including chewing gum removal and upholstery.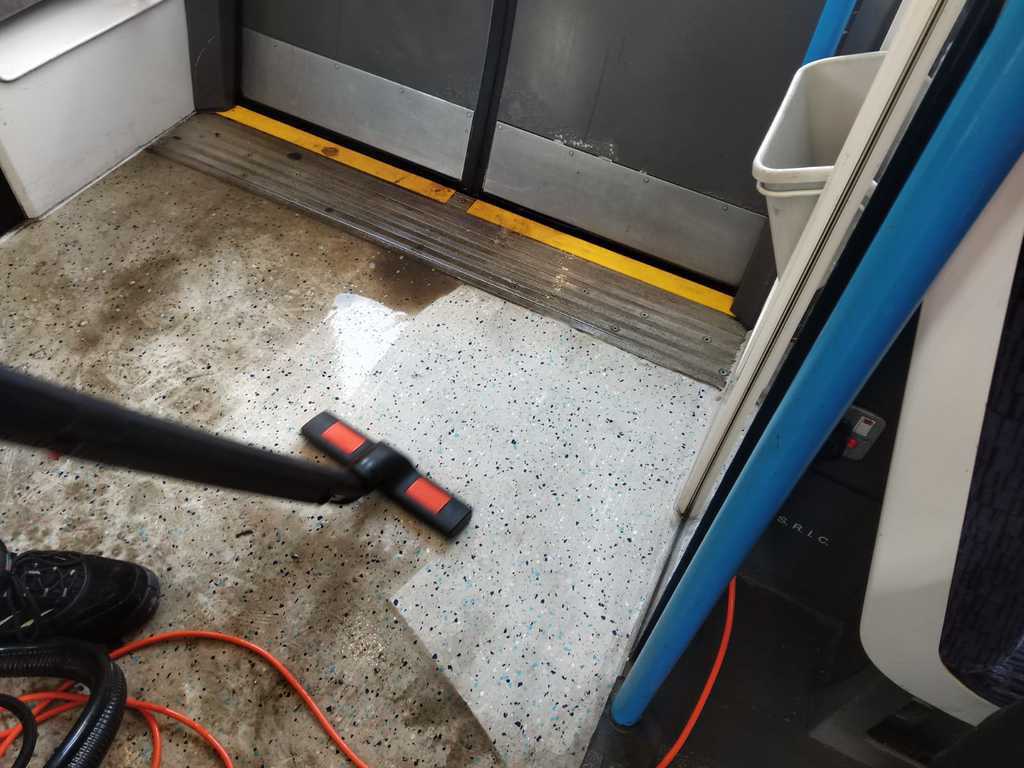 Manufactured in stainless steel, this machine can fit through the aisles on train carriages and buses and is said to be so multifunctional that even the dirtiest areas can be tackled using many of the accessories that are supplied as standard.
Floors, upholstery, air vents, washrooms, seat fixing bolts, and even chewing gum removal when using Matrix's specialist RTU Gum Removal chemical, can all be cleaned achieving new look results. According to the company, it's got a great combination of user friendliness, reliability and robustness, and can be operated by one person up to 8 hours during the working day.
Combined with light agitation using the correct accessory, steam cleaning can produce high standards of cleanliness. Superheated (at temperatures up to 180°C) dry steam not only dissolves grease and grime, it sanitises all surfaces – and eradicates those bacteria present that we cannot see by the naked eye. At these temperatures, the residual moisture left after steam cleaning rapidly evaporates, or can easily be vacuumed up using the integral system on the OMEGA 8 leaving surfaces dry and instantly ready to use.
Regular steam cleaning on transport helps maintain their 'as new' appearance, as well as removing bacteria in an instant, making the transport we use a cleaner place.
OTHER ARTICLES IN THIS SECTION