ARTICLE
Sustainable solutions for cleaning floors
19 July 2019
Alastair Scott, sales director at Robert Scott, says: "It's important to carry out regular reviews of your cleaning regime to find out where efficiencies can be made, especially with floorcare maintenance as it can often be the most time-consuming task. It's a service we often get asked for by our distributors. We frequently visit end-users on our customers' behalf to spend a day with their cleaning staff to understand the challenges they face so we can recommend the best practices and products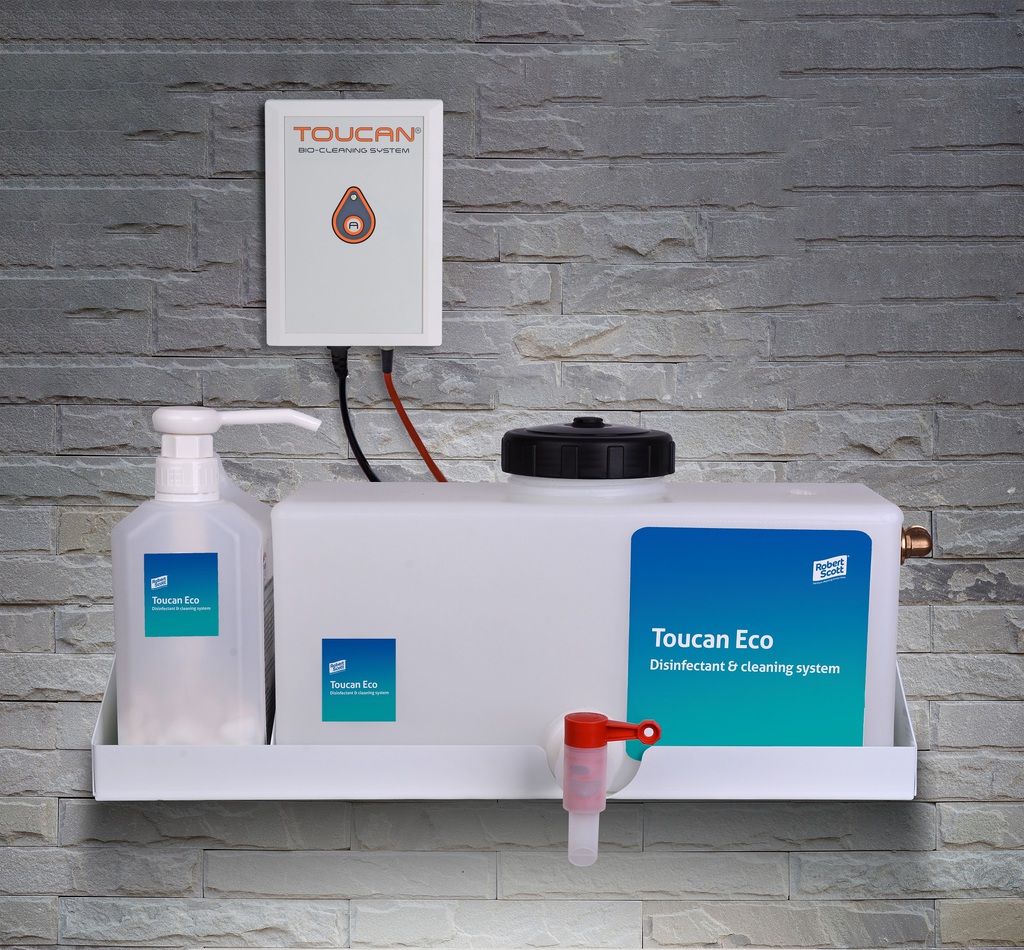 He adds: "More and more, our customers and their end users are looking for more sustainable products that can help reduce the impact on the environment – using less water, less plastic waste and more cost-effective solutions are all top priorities. As a business, we have made real progress with innovation and a commitment to offering more sustainable products across our range."
Robert Scott's new Pro-mist microfibre mop system is a microfibre flat mop kit that combines a new Pro-mist spray handle and microfibre pads for effective rapid response cleaning, without the need for excessive amounts of waste water or chemical agents.
Robert Scott has also developed the Exel Supermop – a highly absorbent socket mop made with Nano-Ag silver ions for extra hygienic and effective floor cleaning. The Supermop is a faster drying alternative to traditional cotton mops and is ideal for small to medium floor areas. Its Nano silver ions reduce the need for cleaning chemicals and, like the Pro-mist antibacterial pads, the Supermop can also be washed at ambient temperatures of 30 – 40 degrees make it another environmentally-friendly and cost-effective option. The Supermop has been developed to fit Robert Scott's popular Exel handle and is colour-coded to comply with cleaning industry standards.
Over the last 12 months Robert Scott has seen a significant increase in customers that have transformed cleaning regimes by switching to the Toucan Eco system. The system uses electrochemical activation (ECA) technology – the most effective disinfectant and cleaning alternative to synthetic chemicals on the market. It has only two components – water and table salt (sodium chloride). Together they create a strong, naturally-occurring disinfectant, cleaner and sanitiser that's safe, non-allergenic, environmentally-friendly and low cost.
Toucan Eco can be used as a cleaning solution for floors in a wide range of facilities from schools and offices to retail units, restaurants and cafés.
OTHER ARTICLES IN THIS SECTION