ARTICLE
Microfibre mop kit
19 July 2019
Robert Scott, one of the UK's leading manufacturers and distributors of janitorial products, has launched its latest floorcare innovation – the Pro-mist mop system.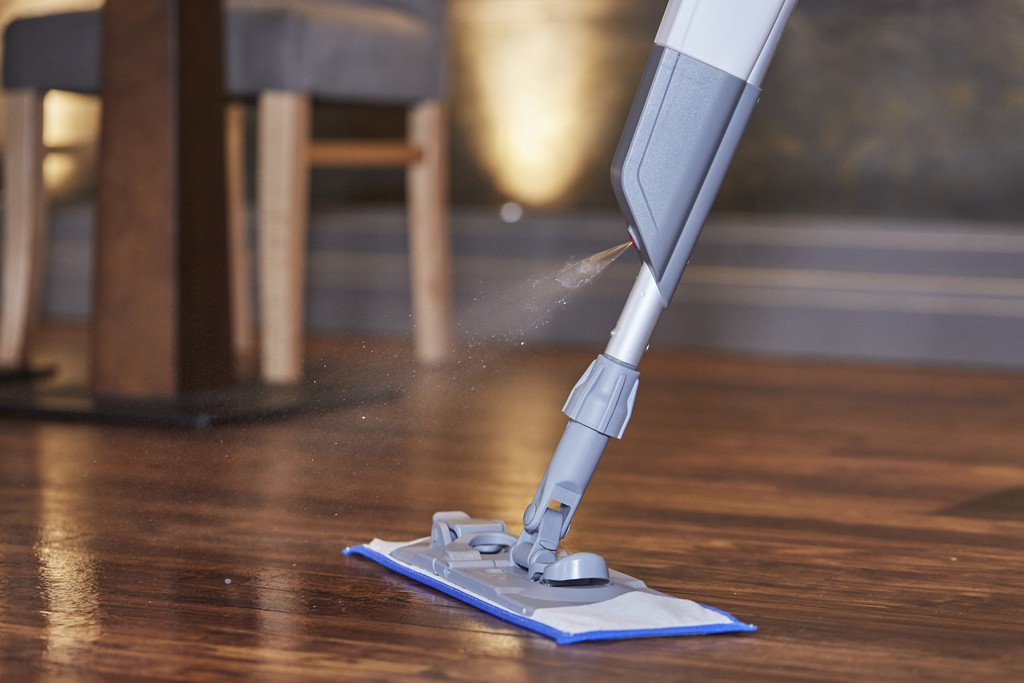 The microfibre mop kit combines the new, ergonomic Pro-mist spray handle and microfibre pads for effective rapid response cleaning, without the need for excessive amounts of waste water or chemical agents.
The Pro-mist features a removable bottle and spray trigger which delivers a fine mist of solution directly to the cleaning surface, helping you to clean and dry floors quickly. This eradicates the need for buckets, which makes it ideal for spot cleaning. The mop's lightweight break-frame reduces strain on users and has a built-in release system to avoid contact with the soiled mop.
The mop system is designed to be completely versatile to meet the needs of today's janitorial workforce and is available with a range of microfibre pads. The antibacterial Nano-Ag silver mop pads are designed to prevent bacterial growth. This means that 99.9% of the bacteria picked up by the mop is eliminated within 30 minutes of contact. Nano silver works effectively to reduce the five most common bacteria – Staphylococcus aureus, Pseudomonas aeruginosa, Klebsiella pneumoniae, Escherichia coli and Salmonella.
The antibacterial properties of the microfibre material also means that the Nano-Ag pads can be used without any chemical cleaning agents, and they can be washed at ambient temperatures of 30 to 40 degrees, making them a more environmentally-friendly cleaning option.
The Pro-mist can also be supplied with disposable Mi-mop microfibre pads, which are ideal in hygiene-critical areas such as restaurants or hospitals where there's no access to laundry facilities, or where infection control policy requirements must be met to reduce cross contamination risk.
The antibacterial kit features the Pro-mist spray handle, Uniko break-frame, and a blue Nano-Ag microcide silver mop pad. The disposable kit features the Pro-mist spray handle, Uniko break-frame, and a 10-pack of white disposable microfibre mops. Both pads are available in industry standard colour coding to prevent cross contamination.
OTHER ARTICLES IN THIS SECTION