ARTICLE
Jangro Learning Management Solution (LMS) receives accreditation by CPD Certification Service
21 January 2020
Jangro, the UK & Ireland's largest network of independent janitorial and cleaning distributors, has announced that its training system, The Learning Management Solution (LMS) has been accredited by the CPD Certification Service.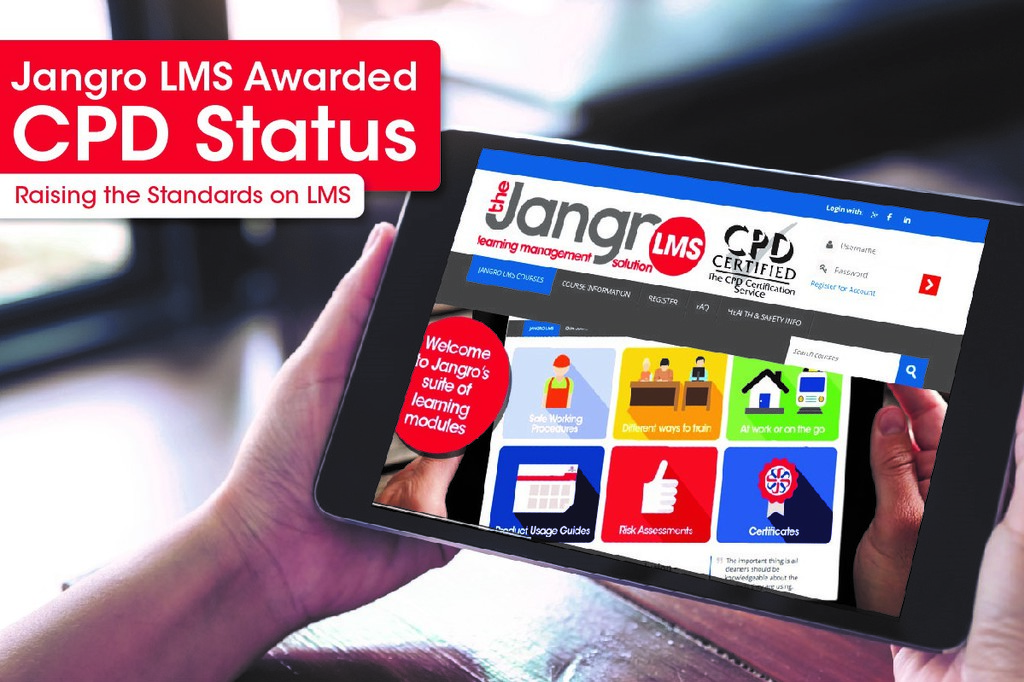 11 key modules have gained Continuous Professional Development (CPD) certification. These are Carpet Care; COSHH Awareness; Colour Coding & Infection Control; Floor Care; Health and Safety; Housekeeping; Kitchen Hygiene; Manual Handling; Sharps Handling; Washroom Hygiene; and an Introduction to Cleaning.
A structured, practical and methodical approach to learning helps employers to retain key staff and develop the skills and knowledge to maintain a sustainable and competitive advantage. Jangro's LMS is designed to give its clients the tools to get their teams fully trained quickly, so that they can offer the very best cleaning service possible.
Joanne Gilliard, CEO at Jangro, said: "We are passionate about making high quality and ongoing training as accessible as possible – this not only helps to ensure best practice is consistently achieved, but also safeguards the health and safety of the cleaning workforce.
She continued: "We are delighted that the LMS has been awarded CPD status. This accreditation offers customers additional assurance that the training we offer is relevant and of high quality. It allows operatives to continually stay up to date, keep safe whilst, ultimately, providing an excellent service."
Available for free to all Jangro customers and their staff, this innovative, fully interactive and versatile e-learning platform is optimised for all devices. A key benefit of the LMS is that course lengths vary, with users able to train remotely at times that suit them. This allows them to dip in and out of sessions as required, making learning highly flexible and accessible. In addition, users may sign in with their social media log-ins, enabling even quicker and easier access to best practice and advice.
For more information visit www.jangro.net
OTHER ARTICLES IN THIS SECTION