ARTICLE
Scrubber dryer sports new colours
19 June 2018
Floor cleaning's popular workhorse was unveiled at Interclean in Amsterdam in new livery.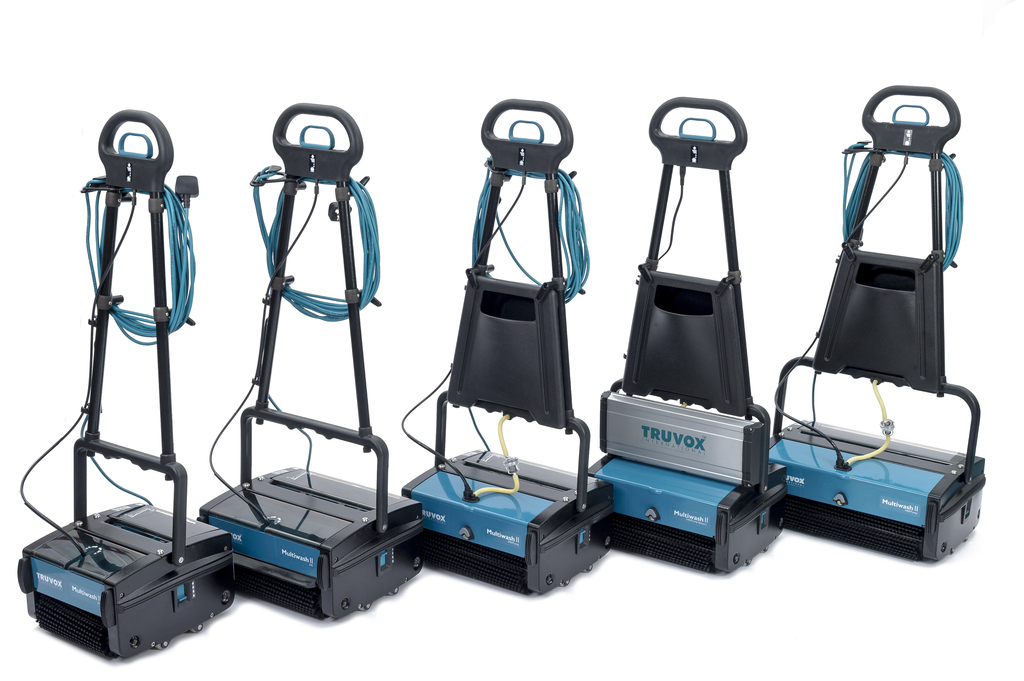 The Multiwash scrubber dryer has long been one of the most popular floor cleaning machines in Truvox International's range and across many markets. This appeal was boosted further with the addition of the cordless Multiwash 340/Pump Battery.
Sporting its new colours, the Multiwash has been re-styled to attract admiration for its makeover – as well as its market-leading package of capabilities under the hood.
Renowned for its versatility, the Multiwash washes, scrubs and dries both hard and soft floors in a single pass, leaving them ready to walk on in minutes. This scrubber dryer cleans effectively on a wide variety of floors – from vinyl and laminates to marble – including 'difficult' surfaces, such as non-slip safety floors, low-pile carpets, and even entrance matting, escalators and travelators.
With its counter-rotating cylindrical brushes, the Multiwash sustains the pressure required to clean thoroughly in the grout lines of tiled floors and other crevices. A choice of brushes allows operatives to undertake normal, maintenance cleaning or intensive scrubbing.
The 340/Pump Battery, which has a 34cm cleaning with, does not compromise on the Multiwash's productivity, while providing up to 50 minutes' continuous and quiet operation.
All Multiwash models – covering cleaning widths from 24cm to 44cm – are economical in their use of water and solution, further boosting their popularity in sectors such as education, healthcare and retail.
OTHER ARTICLES IN THIS SECTION