ARTICLE
More from Multiwash
10 April 2014
The Multiwash is one of the most popular floor cleaning machines in Truvox International's range, and visitors to ISSA/INTERCLEAN will be among the first to experience the latest model.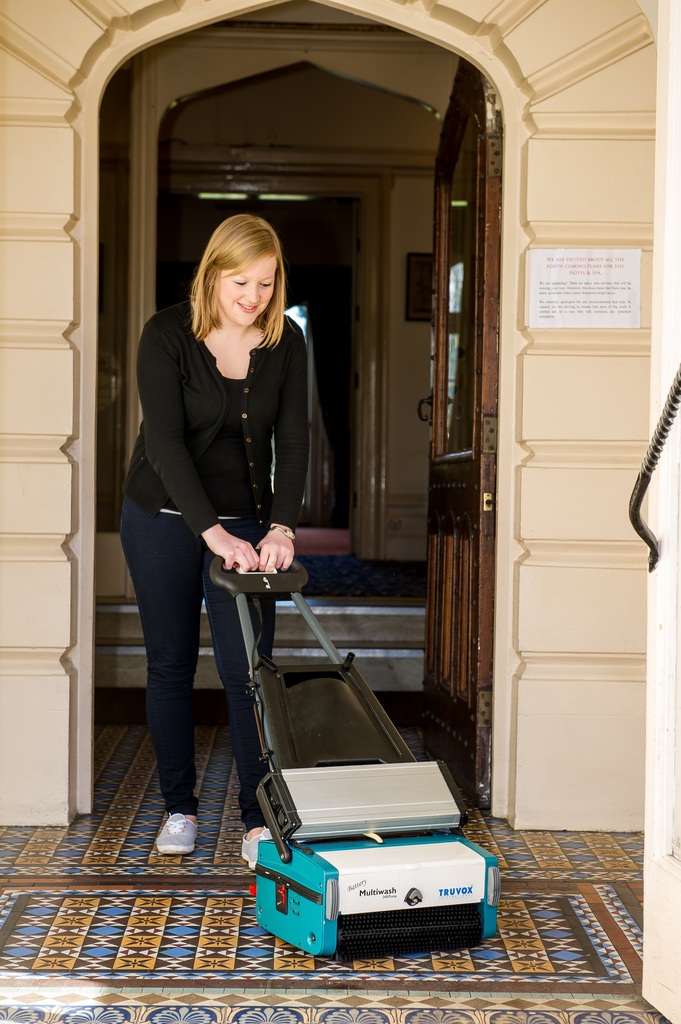 The new Multiwash 340/Pump Battery machine includes all the features that make the Multiwash successful. It can wash, scrub and dry both hard and soft floor coverings in a single pass, leaving floors ready to walk on in minutes.
A choice of brushes allows operatives to undertake normal, maintenance cleaning or intensive scrubbing, and it is quiet in operation. It is also very effective on 'difficult' floors and easy to manoeuvre.
The new model includes innovations that improve both productivity and health and safety. These include: Battery operation, which means no trailing cables, minimising the risk of trips and falls; continuous battery run time of up to 50 minutes; quick change battery system enabling longer run times with a second battery; four litre solution tank that is removable and easy to clean; and 34cm cleaning width.
Stand 01.407
OTHER ARTICLES IN THIS SECTION