ARTICLE
Return on innovation
16 March 2018
Visitors to the Manchester Cleaning Show are being invited to think afresh about the returns they achieve on cleaning as Denis Rawlins shares its philosophy of 'return on innovation'.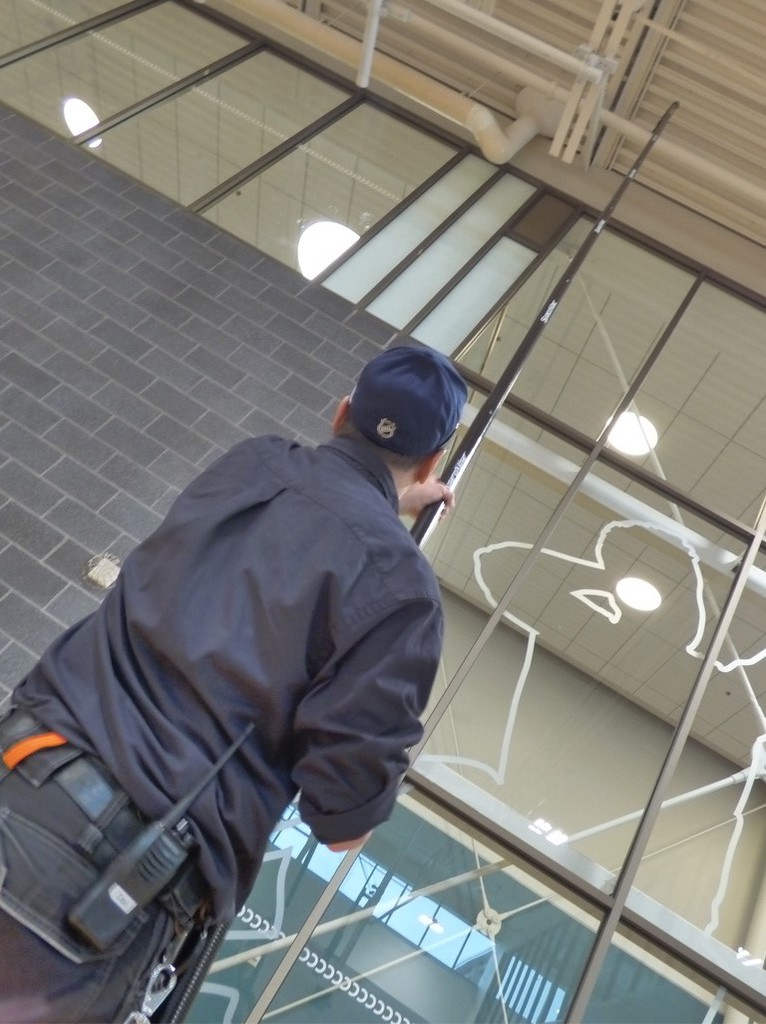 The Sutton Coldfield cleaning consultant and equipment supplier specialises in identifying new systems and techniques that produce both superior cleaning results and a faster return on investment.
Two products showcased on the Rawlins Stand D27 embody these principles:
REN Clean – a simply yet highly effective manual cleaning system for escalators, and
SpaceVac, which makes it easy for workers at ground level to clean high-level areas thoroughly and safely.
"Smarter innovation isn't necessarily about the latest technology or mechanisation – but the evidence of actual cleaning results, costs and efficiency," says James White, MD of Denis Rawlins Ltd. "Our exhibits empower non-specialist cleaning teams to complete challenging cleaning tasks more cost-effectively than the usual methods."
With REN Clean, one person can clean an escalator or travelator in minutes, using an engineered sponge pad that slots into the treads. When held against the comb plate, this automatically removes soils and grease from oncoming treads. The pads can be cleaned and reused. REN™ Clean, which is low-cost, also incorporates cleaning solution and a system designed for cleaning risers.
REN Clean allows escalators to be integrated into daily / routine cleaning. It avoids the cost, disruption and abrasive effects of more expensive, specialist cleaning equipment.
SpaceVac, meanwhile, is a simple, safe and cost-effective way to clean at height without the need for powered access equipment or scaffolding.
Using super-lightweight carbon-fibre poles and cleaning accessories, SpaceVac enables operators to clean up to 15 metres from ground level. An additional wireless videocam allows the operative – or a supervisor viewing a recording – to monitor results.
Stand D27
https://cleaningshow.co.uk
OTHER ARTICLES IN THIS SECTION