Deep cleaning escalators
18 December 2017
Any cleaning team can now deep-clean escalators as well as take control of their routine maintenance cleaning with no need to call on specialist contractors or kit.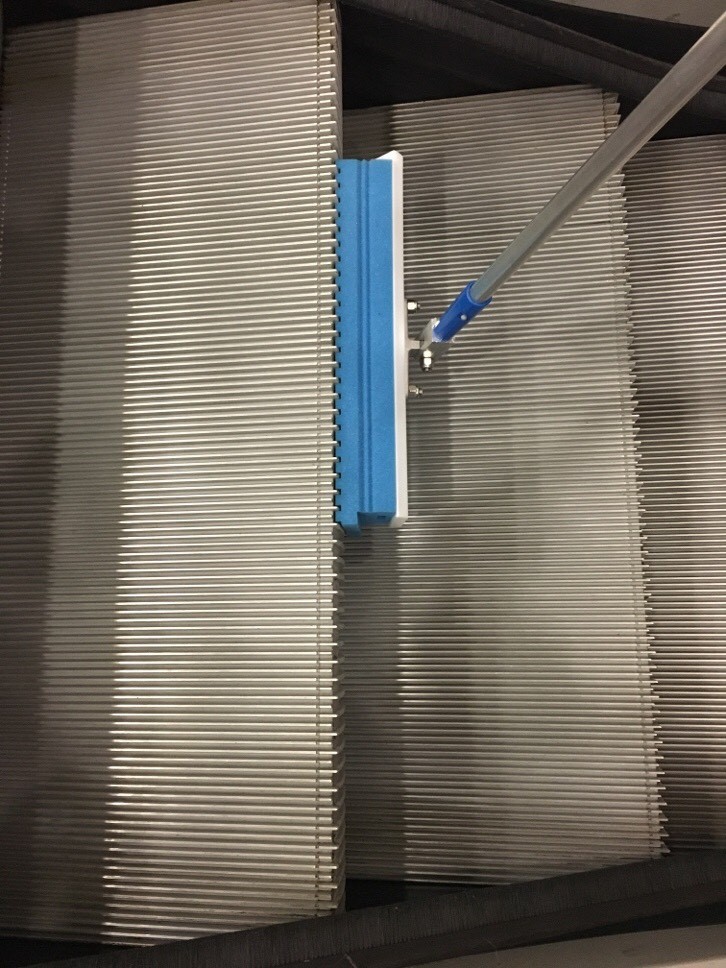 REN Restore from RENclean is a low-cost cleaning system for restoring the risers of escalators to pristine cleanliness. In both types of cleaning, the operation is manual, safe and easy to do, using a REN pad engineered to fit the profile of the escalator steps.
Available from Denis Rawlins, REN Restore is a liquid solution that, when sprayed, activates as a micro gel and sticks to the metal surface. It is specially formulated not to drip onto the escalator mechanicals or chain drive system.
After a few minutes' dwell time, scrubbing the static escalator with the REN Riser Brush dislodges the accumulated dirt. This brush has three profiles to clean the curved riser surface and reach into the crevice adjoining the treads.
Wiping with the specially designed REN Riser Pad then removes the remaining grime, leaving a restored, gleaming riser surface.
The deep cleaning solution can then be used on the treads. Their restorative clean is completed with the RENclean pad used for routine cleaning. Both types of pad can be washed for re-use.
"Our clients in shopping centres, banks, train stations and airports have already shown that RENclean is a more cost-effective option for routine escalator cleaning, leaving the treads safer under foot as well as cleaner looking," James White, MD of Denis Rawlins, said.
"The REN Restore system enables any cleaning team to carry out restorative cleaning too, paving the way for this low-cost approach to keeping escalators as clean and safe as any other flooring."
OTHER ARTICLES IN THIS SECTION