ARTICLE
Helping to reduce foodborne illness
19 October 2017
Hand hygiene specialist GOJO Industries-Europe has extended its expertise in surface hygiene with the launch of the PURELL surface sanitising portfolio. The PURELL Surface Sanitising Spray and Wipes are fast acting, highly effective and specifically designed to meet surface sanitising needs within food contact areas.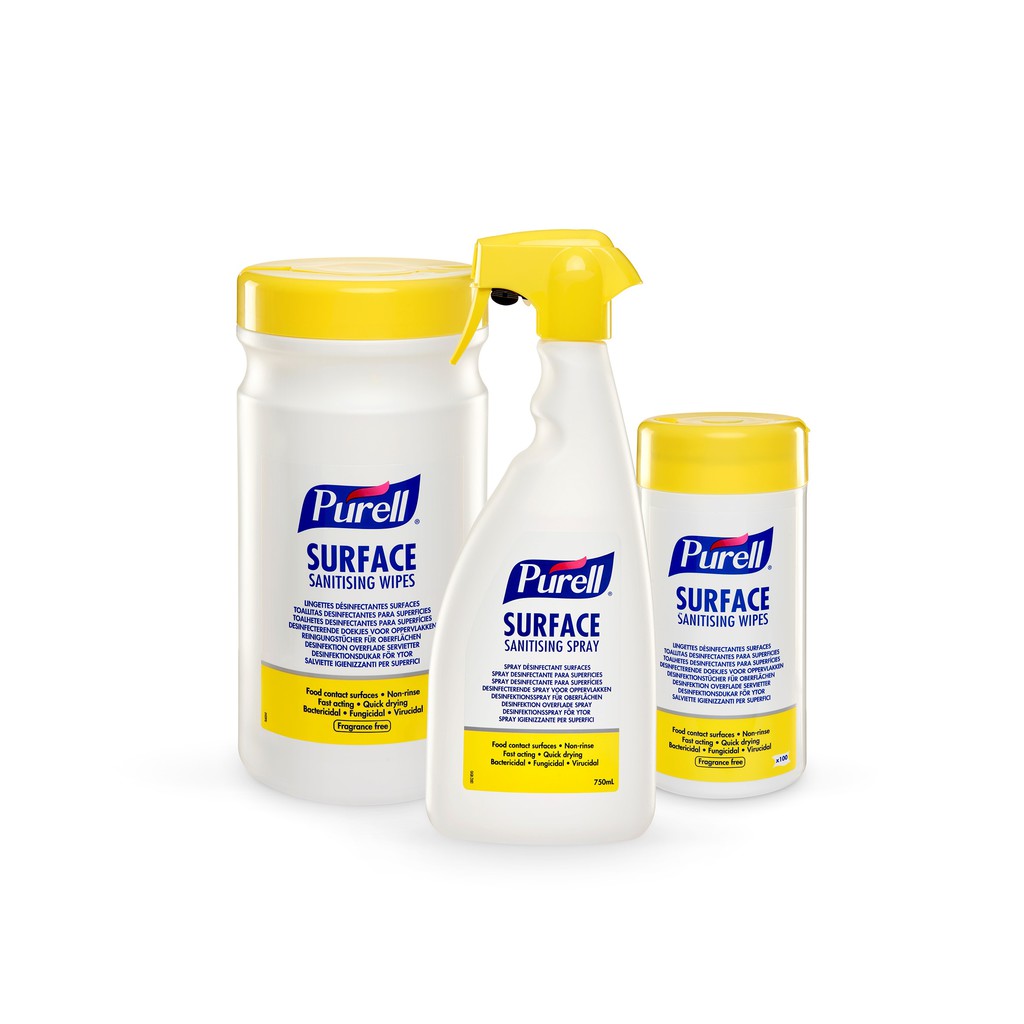 They sanitise front and back of house with no rinse required on food contact areas, having passed the ISO 4120:2007 food tainting test. The PURELL surface sanitising products are suitable for a variety of applications, such as the sanitising of: kitchen utensils, food storage containers, smooth non-porous surfaces, refrigerated display cases and other plastic.
The PURELL Surface Sanitising Spray and Wipes come ready-to-use with high antimicrobial efficacy. They have been tested specifically on Salmonella, Campylobacter, Listeria and Yeast for the food environment. The spray and wipes are bactericidal, fungicidal and virucidal.
GOJO Industries-Europe commercial vice president Mike Sullivan said: "35% of foodborne illness cases are attributed to poor sanitation and 16% of these are due to contaminated equipment or environment.
"The PURELL brand has been trusted for decades to safely and effectively eliminate germs on the skin. Now, backed by years of scientific expertise, the new PURELL Surface Sanitising Spray & Wipes can play a major part in helping to reduce foodborne illness too."
OTHER ARTICLES IN THIS SECTION