ARTICLE
More than a gum buster
21 February 2017
Matrix Cleaning Systems' powerful outdoor steam system GTS offers a solution to many challenging cleaning issues.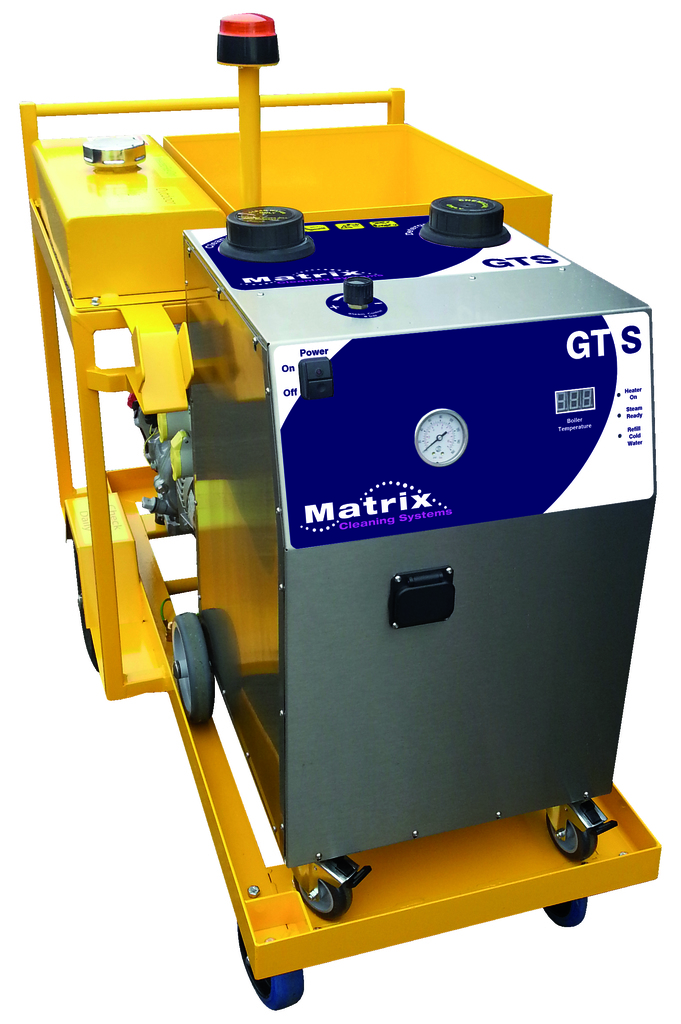 "Manufactured in stainless steel, and sitting on its bright yellow trolley mounted with a quality generator, this machine turns heads when it is operated around the streets of town centres," according to the company.
It is equally at home being used to tackle various cleaning tasks, such as cleaning bins, signage, seating, doorways, bus shelters, fly poster removal and of course chewing gum removal. Designed to be user friendly, reliable and robust, the machine can be operated by one person up to 8 hours during the working day.
Steam is injected with the detergent as it is released from the cleaning head and the gum is instantly heated by the steam to 175/180°C. This combination of heat and biodegradable detergent removes the stickiness from the chewing gum, which is simultaneously dissolved. Steam also keeps water wastage to a minimum, listed on DEFRA's water saving technology list.
While suitable for external surfaces such as pavements, concrete and stone, the easy removal of the machine from the trolley also allows the steam cleaning process to be suitable for internal flooring, carpets, upholstery and entrance mats and washrooms. It is also said to be a favourite for shopping malls because fresh sticky gum, although spat out onto the street, will always be trodden inside.
OTHER ARTICLES IN THIS SECTION