ARTICLE
Karcher expands into Ireland
01 February 2017
It's been a turbulent decade for Ireland's economy. While things have certainly been on the up since 2010, many businesses are still feeling the pinch from the 2007 financial crisis and recession the following year.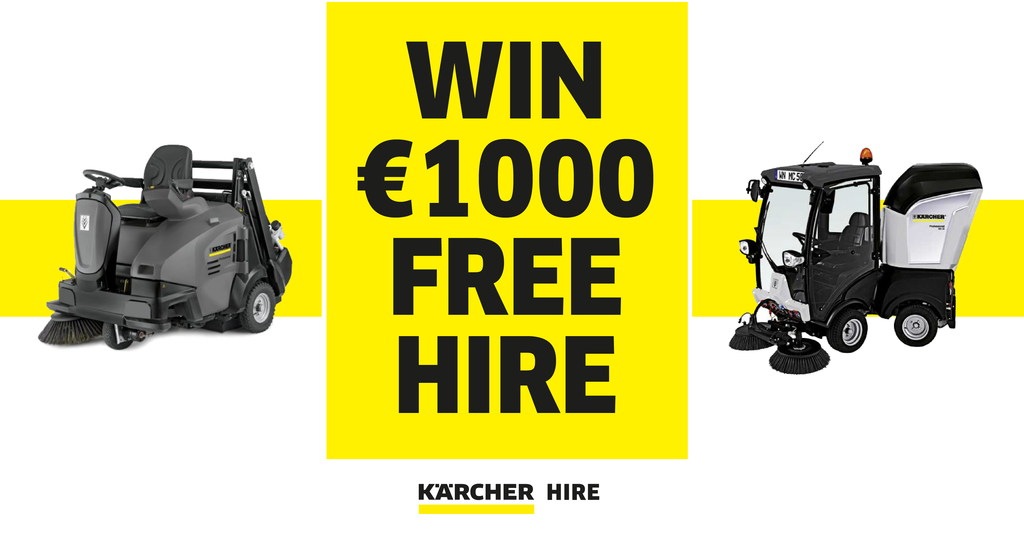 With North and South Ireland's economic future uncertain following the UK's EU referendum, many businesses are bracing themselves, all the while looking to resolve the problems incurred by an already negative inflation rate.
Launching in Ireland this week, Karcher Hire presents a solution to businesses hoping to cut their cleaning and maintenance costs without sacrificing standards.
Managing the operation, Cedric O'Flaherty explained: "The cleaning industry is realising that the best way to keep your floors clean isn't necessarily to purchase your equipment, which eats into your 'cash flow' and takes up time managing your assets, but to hire it."
Karcher's UK and Ireland regional president, Simon Keeping, said: "Logically, when cleaning contracts are being squeezed, it makes sense for the cleaning contractor to hire the machines. If we can provide them with the best in cleaning productivity, but without the capital outlay, we believe we are meeting an important, and growing, customer need."
Karcher Hire Ireland grants businesses access to the latest equipment, all the while avoiding the daunting overheads of outright purchase. The hire fee for each machine includes servicing before (and throughout) the contract, breakdown cover, and staff training. This all comes together to optimise productivity and ensure safety.
Thanks to this business model, the chances of breakdown and misuse are much reduced. In the unlikely event of a problem, experienced field engineers are never more than a day away. The callout cost is included in a flat hire rate, meaning that the monthly expenditure remains the same throughout the contract.
Steady, unchanging outgoings, with no nasty surprises, can offer an element of security to a business and peace of mind to the owner. Reliable and flexible, offering a variety of hire periods (4, 12, 26, 52 and 156 weeks), Karcher Hire Ireland supports businesses with options suited to their needs.
Whether for a one-off job, or regular maintenance, Karcher caters to every business, safeguarding them against the problem of depreciating asset value, commonly associated with equipment ownership.
To celebrate its arrival in Ireland, Karcher is running a Facebook competition with €1000 worth of hire credit as the prize.
To enter visit www.facebook.com/KarcherHireIE, like the page, and like and comment on the pinned video.
OTHER ARTICLES IN THIS SECTION