ARTICLE
HIgh spin washer joins series
25 October 2018
Girbau has expanded its HS 6 Series of washer extractors with the launch of a new model offering impressive production efficiency and water extraction. The HS-6028, with 28-31kg capacity, fills the gap that previously existed between the smaller HS-6024 (24kg) and larger HS-6032 (32kg) machines.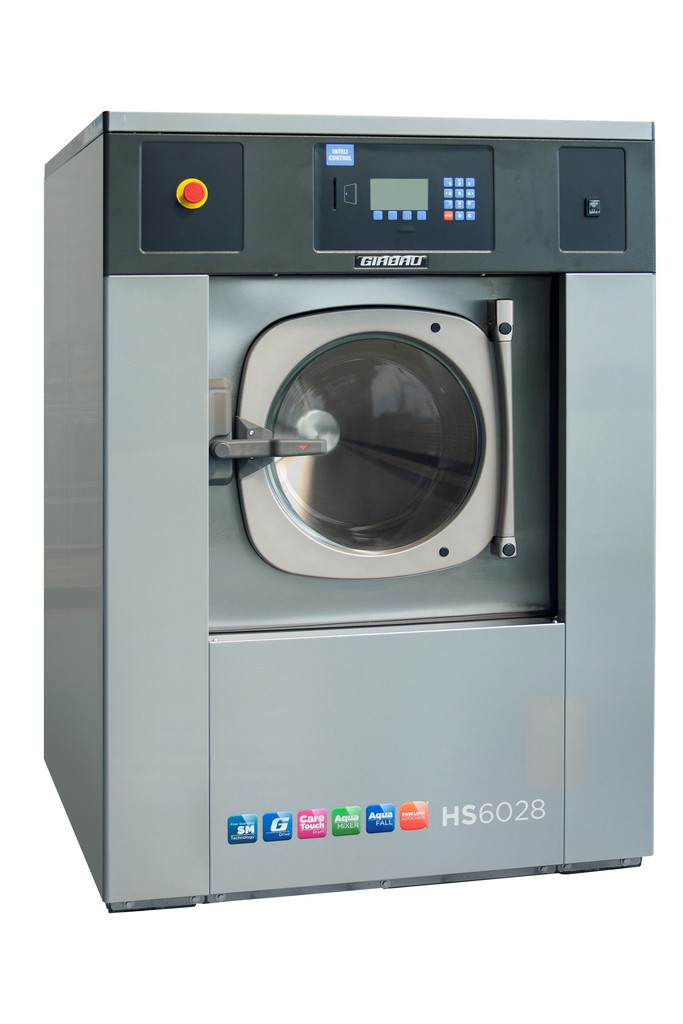 The HS-6028 washer has a 280-litre drum making it suitable for larger on-premise laundries in hotels, spas and care homes as well as medium sized commercial laundries processing 28-31kg batches of linen. The new machine is said to offer a market-leading centrifugal spin force of 405G for 99.8 per cent of loads to leave clothes with residual moisture levels as low as 48%. This very high water extraction ability offers laundries significant energy and cost savings in the subsequent drying process.
The new model comes with INTELI controls including Girbau's Smart Load function, which offers additional in-use economies by automatically weighing loads and optimising water, energy and chemical consumption. The HS-6028 machine is also Wet Clean Ready, making it suitable for use as a dual-use laundry and wet cleaning machine for delicate fabrics. Washer heating options include electric, steam or hot water.
Girbau says that it now offers one of the most comprehensive ranges of high spin washers, with ten different HS 6 Series models ranging from 9kg to 122kg in capacity. The soft-mount machines are free standing and easy to install.
OTHER ARTICLES IN THIS SECTION