ARTICLE
Care home provider tackles training
25 October 2016
National care home provider Quantum Care has implemented a new initiative with Prochem to train its cleaning personnel.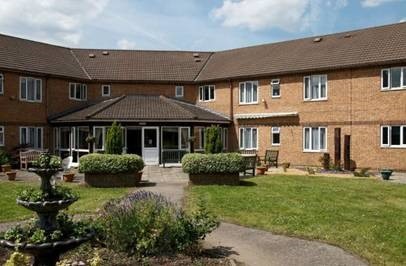 As part of the Health and Social Care Act 2008, Care Quality Commission (CQC) registration requires care home providers to comply with essential standards of quality and safety that includes risk of exposure to infections.
Consequent national cleanliness specifications provide a framework for providers of care homes to demonstrate to the CQC how they ensure their premises are clean and safe and meet the required standards. Clearly, effective prevention and control of infection should be part of everyday practice and applied consistently by everyone.
Since 2001 for hospitals, and 2009 for ambulance trusts, a national specification for cleanliness has been available to assist home providers in ensuring they provide a cleaning service which meets the required standards.
Over recent years, Quantum has been sourcing cleaning products for its 26 homes from Prochem, an established specialist in the solutions market and a primary provider of training to cleaning professionals.
"Most of our homes use a blend of Prochem products ranging from deodorisers to walk-behind hot water extraction machines," Quantum's head of cleaning & catering Donna Steeden says.
"The reason we stick with Prochem as a brand is that it offers a wide range of solutions specifically designed for the kind of spills and stains that we encounter in our day-to-day operations and provide first-rate service support."
Quantum homes favour Prochem's Fivestar extraction machine but also buy in the larger Polaris 500 extractor and its LW30 floor scrubber driers.
The compact and manoeuvrable FiveStar is suitable in delivering the features of a larger walk-behind machine in a much smaller package. Fast working and easy-to use, it's a popular choice in homes offering 45-beds or more.
The powerful, higher-capacity Polaris 500 makes corridor carpet cleaning simple and, fitted with the appropriate Prochem accessory, is next ready to tackle challenging hard floor tiled areas and bathrooms.
A complementary solutions system devised for care home and healthcare use falls within most home cleaning schedules, comprising Prochem Neutra-Soft, Citrus Gel, Stain Pro and Natural Carpet Deodoriser chemicals.
"We like how Prochem can tailor solutions to meet our needs," Donna says. "Sanitisers, neutralisers, stain removers, pre-spotters and detergents have been carefully matched to the requirements of hospitals and care homes.
"And they offer a range of odour control products in a handy guide to identifying and sourcing a solution to any stain or odour problem encountered in what after all can be very demanding environments."
Recognising the importance of training to a safe and effective home, Quantum has embarked on a series of seminars at its headquarters in Welwyn Garden City that go above and beyond the machine training our home get as part of their installation service. A seminar held for 15 heads of housekeeping from various Quantum homes tackled the use of products and machines.
"Prochem hold a series of cleaning training events at a dedicated training academy in Surrey all year round, so they know how to reveal best practice and educate cleaners into effecting it," Donna says.
Prochem plans to extend its dedicated in-house training to the care home sector during 2017.
Sales manager Phil Jones says: "We recognise it's not always possible to get healthcare cleaners out to day-long courses like ours so exporting our training and its related materials into the homes themselves is making good sense.
OTHER ARTICLES IN THIS SECTION