ARTICLE
A cleaner Aberdeen
16 May 2016
Aberdeen businesses can now access the services of a contract cleaning company with over 25 years' experience in keeping all kinds of premises spotlessly and environmentally clean.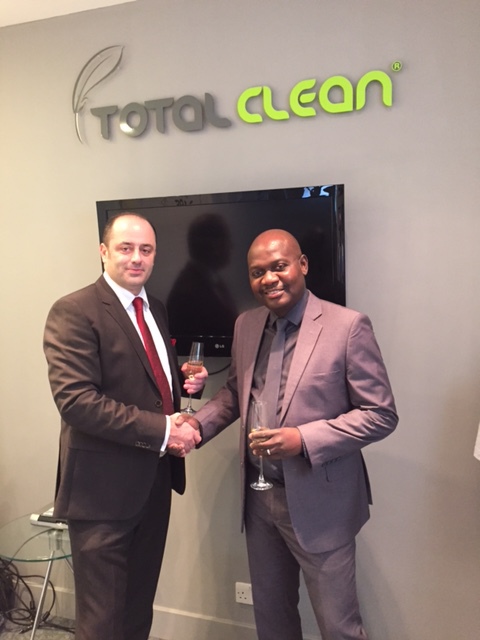 Frank James has just become the first Scottish Total Clean franchisee and he's ready to welcome clients to the Total Clean service.
"I'm so enthusiastic and just raring to go now," he said. "I can't wait to offer my services in the local area and continue to offer the very best Total Clean service. I love getting out and meeting people so I'm really looking forward to getting to know my clients in the area and building long-term relationships. I'm passionate about the Total Clean service and want as many people as possible to enjoy the cleaner environments we can provide."
Total Clean has operated in the commercial cleaning sector since 1988 and enjoys a 95% client retention rate. This longevity and success is based on an unrelenting commitment to service excellence and an obsessive attention to detail. Among its many longstanding clients, it has the privilege of enjoying one client from the very first week of operation.
"Everyone is entitled to work in a safe and clean office. Working in an unclean environment can be detrimental to people's health and employers lose thousands of pounds a year through workers taking sick leave due to unclean working environments," Frank added. "My team and I have had training in the chemicals we use, the science of cleaning and health and safety so we know how to carry out the cleaning safely and efficiently."
Total Clean provide a broad range of complementary expert services such as janitorial supplies, professional carpet cleaning, floor cleaning treatments and maintenance, washroom and hygiene services, laundry services and waste removal. All Total Clean cleaning products are environmentally friendly.
Carlos Garcia, group managing director at Total Clean, said: "It's great to have someone like Frank on board with Total Clean. He's enthusiastic and a real Total Clean brand ambassador. He's got some great ideas and I can see him taking a different approach with the business and really building something of value in his local area."
Frank is currently looking for conscientious cleaners to help him grow his business.
Total Clean currently have franchises available in several locations around the UK. Please visit their website www.totalcleanfranchise.co.uk for more information on how to become a Total Clean franchisee.
OTHER ARTICLES IN THIS SECTION