ARTICLE
Air freshening system on show
24 February 2016
Kennedy Hygiene Products will be introducing their latest air-freshener system – the AIRPLUS ELLIPSE – at this year's ISSA/INTERCLEAN show in Amsterdam.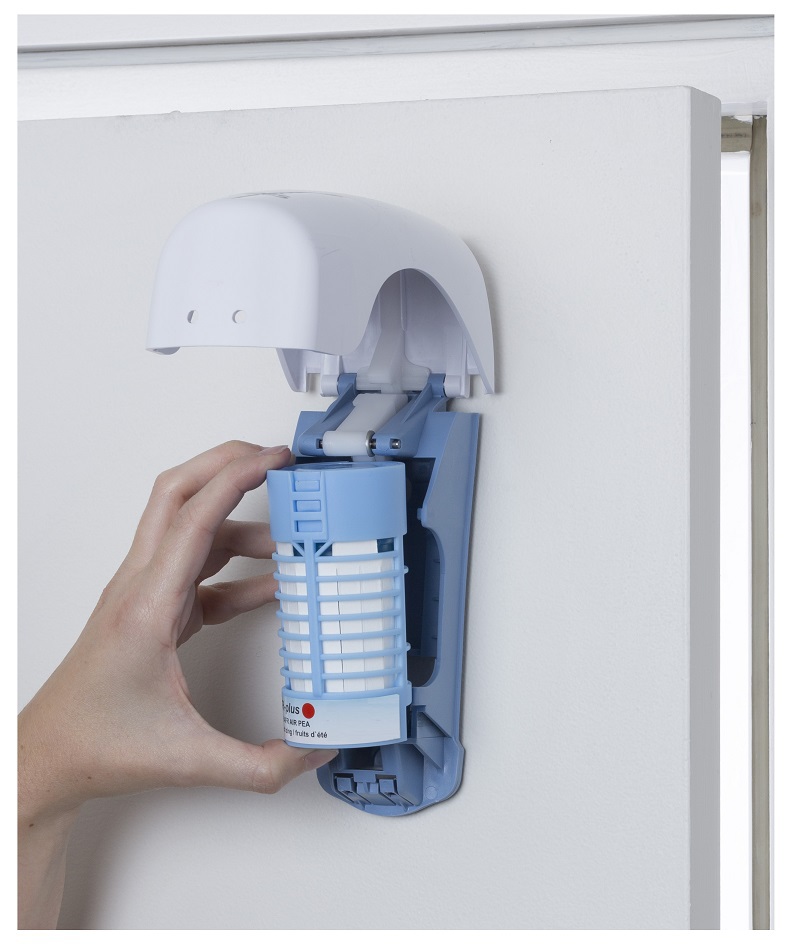 The AIRPLUS ELLIPSE is a simple, battery-free, door-mounted air freshener solution for washroom cubicles. It offers ease of service with easy loading and activation of the refill: the cartridge has been designed to activate inside the dispenser using the action created by closing the cover thus avoiding any possible fragrance spillage.
The built-in wick technology allows a gradual and constant fragrance release over a 60-day period making sure that the washroom cubicle remains fresh and free of malodours.
The AIRPLUS ELLIPSE comes with five fragrances ranging from fresh, cooling tones to fruity and floral notes. These fragrances are coordinated with those available with the other Kennedy air-freshener system, the SPA ELLIPSE covering larger washroom areas.
www.issainterclean.com/en/amsterdam/
Stand 10.105
OTHER ARTICLES IN THIS SECTION